MooMoos Get A Hilarious Surprise As Spotify Gives MAMAMOO's Solar Unexpected 'Gift'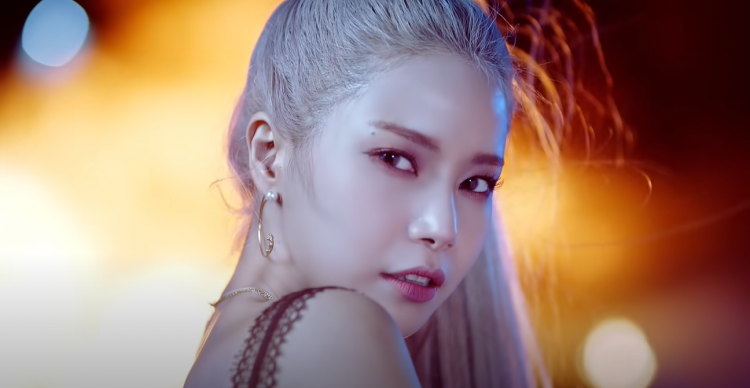 A week ago as of writing this article, the 2nd of June was a special day for MooMoos as MAMAMOO dropped their most recent and eleventh mini-album entitled "WAW," and with it the music video for their title song, "Where Are We Now."
MAMAMOO's latest title song asks the question "Where are we now?." For the four members of MAMAMOO, their track shows their gratitude towards MooMoos, the name of their fandom. Through any rough road, their fans have always stood beside and supported MAMAMOO.
MAMAMOO's mini-album "WAW" makes Solar, Moonbyul, Wheein, and Hwasa look back on the seven years of them being together. This is MAMAMOO's first time to release an album that has all the tracks as ballads.
A day after its release, on the 3rd of June, "WAW" topped the iTunes charts in 21 countries worldwide. MAMAMOO's new album went on to rank #1 on iTunes Top Album charts in Argentina, Brazil, Mexico, Chile, Malaysia, Turkey, the Philippines, and many more.
In addition, MAMAMOO's "WAW" went on to get the #1 spot on the Worldwide iTunes Top Album chart. This is the third time a MAMAMOO album has achieved this feat. The other albums of MAMAMOO being "Travel" and "Reality in Black."
But recently, MooMoos adorably celebrated MAMAMOO once again as Spotify made a hilarious 'mistake' for the group banner photo of MAMAMOO's playlist.
MAMAMOO's group photo on Spotify had Solar wearing 'glasses' as the placement of the 'MOO' from MAMAMOO's name cleverly went over the eyes of Solar.
MooMoos from every corner of the globe went on to laugh as Solar really had accurately worn glasses as per Spotify's letter placement over her eyes.
A while after the Solar meme went viral, Spotify went on to edit the photo, placing the 'MAMAMOO' title away from the eyes of Solar.
Perhaps it was Spotify's way of congratulating and celebrating MAMAMOO for surviving the 7 year curse?
© 2023 Korea Portal, All rights reserved. Do not reproduce without permission.
Tags:
kwave
,
kwave news
,
kwave updates
,
Kpop
,
kpop news
,
Kpop updates
,
Spotify
,
Spotify news
,
Spotify updates
,
Kpop Spotify
,
Spotify Kpop
,
RBW
,
RBW Entertainment
,
RBW Entertainment news
,
RBW Entertainment updates
,
RBW Entertainment MAMAMOO
,
Mamamoo
,
MAMAMOO News
,
MAMAMOO Updates
,
MAMAMOO comeback
,
MAMAMOO latest album
,
MAMAMOO latest song
,
MAMAMOO Album
,
MAMAMOO song
,
MAMAMOO Spotify
,
Spotify MAMAMOO
,
mamamoo solar
,
MAMAMOO Solar news
,
MAMAMOO Solar up dates
,
MAMAMOO Solar Spotify
,
Spotify MAMAMOO Solar
,
solar
,
Solar news
,
Solar updates
,
Spotify Solar
,
Solar Spotify
,
MAMAMOO WAW
,
MAMAMOO Where Are We Now
,
WAW
,
Where Are We Now