Youn Yuh-Jung Overcomes Song Joong-Ki & Many More In May's Movie Star Brand Reputation Rankings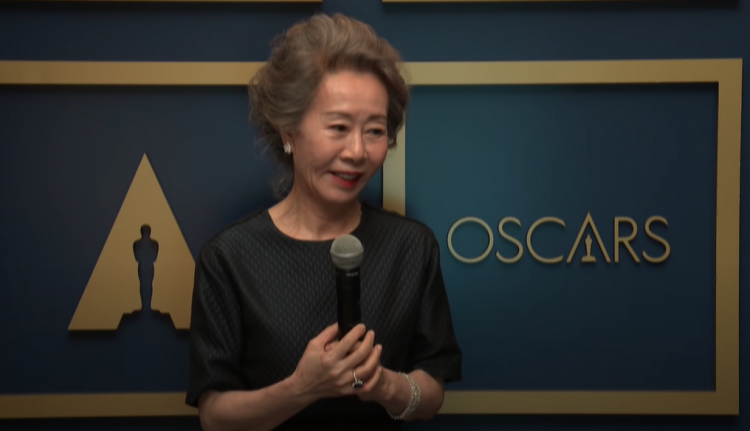 Finally, now that the individual K-pop idols and K-pop groups' brand reputation rankings have been released by The Korean Business Research Institute, they have now released this month's brand reputation rankings for film actors and actresses.
The following rankings were found through an analysis of data such as participation of consumers, coverage of media, interaction, and awareness index of the community of around 50 famous South Korean movie actors and actresses.
The data was collated from the 30th of April to the 30th of May. Here are the top 30 South Korean actors and actresses for the month of May:
#30 Kim Dong Wook
#29 Jang Dong Gun
#28 Song Seung Heon
#27 Sung Dong Il
#26 So Ji Sub
#25 Hwang Jung Min
#24 Cha Seung Won
#23 Lee Jung Jae
#22 Yeo Jin Goo
#21 Lee Sun Gyun
#20 Kim Nam Gil
#19 Gong Hyo Jin
#18 Jung Woo Sung
#17 Ha Jung Woo
#16 Kim Tae Ri
#15 Cho Seung Woo
#14 Jo Jung Suk
#13 Kim Hye Soo
#12 Song Ji Hyo
#11 Yoo Ah In
#10 Son Ye Jin
#9 Lee Byung Hun
#8 Hyun Bin
#7 Kim Ok Bin
#6 Park Seo Joon
#5 Gong Yoo
#4 Lee Je Hoon
#3 Lee Dong Hwi
#2 Song Joong Ki
#1 Youn Yuh Jung
"Minari" star, Youn Yuh Jung, is #1 on this month's ranking with a brand reputation index of 12,497,492 for this month. Notably, the veteran actress swept the 2021 international awards circuit with her outstanding performance in "Minari."
Taking the #2 spot is "Vincenzo" star, Song Joong Ki, garnering a brand reputation index of 8,257,973. Following him is Lee Dong Hwi, amassing a total brand reputation index of 6,159,894 for this May.
Rounding up the top 5 list is Lee Je Hoon and Gong Yoo in 4th and 5th places, respectively. The South Korean actors garnered 6,019,774, and 5,374,042 total brand reputation indexes, respectively.
Congratulations to all the South Korean actors and actresses who made it in this month's brand reputation rankings!
© 2023 Korea Portal, All rights reserved. Do not reproduce without permission.
Tags:
kwave
,
kwave news
,
kwave updates
,
Kdrama
,
kdrama news
,
kdrama updates
,
kmovie
,
kmovie news
,
kmovie updates
,
The Korean Business Research Institute
,
The Korean Business Research Institute news
,
The Korean Business Research Institute updates
,
brand reputation rankings
,
actors brand reputation rankings
,
actresses brand reputation rankings
,
South Korean actors
,
South Korean actress
,
Youn Yuh Jung
,
Song Joong Ki
,
Lee Dong Hwi
,
Lee Je Hoon
,
Gong Yoo
,
PARK SEO JOON
,
Kim Ok Bin
,
Hyun Bin
,
Lee Byung Hun
,
Son Ye Jin
,
Yoo Ah-in
,
Song Ji Hyo
,
Kim Hye Soo
,
Jo Jung Suk
,
Cho Seung Woo
,
Kim Tae Ri
,
Ha Jung Woo
,
Jung Woo Sung
,
Gong Hyo Jin
,
Kim Nam Gil
,
Lee Sun Gyun
,
Yeo Jin Goo
,
Lee Jung Jae
,
Cha Seung Won
,
Hwang Jung-min
,
So Ji Sub
,
Sung Dong Il
,
Song Seung Heon
,
Jang Dong Gun
,
Kim Dong Wook