Netizens Ecstatic As aespa Becomes First Guest On Red Velvet's Seulgi's Show, 'Seulgi.zip'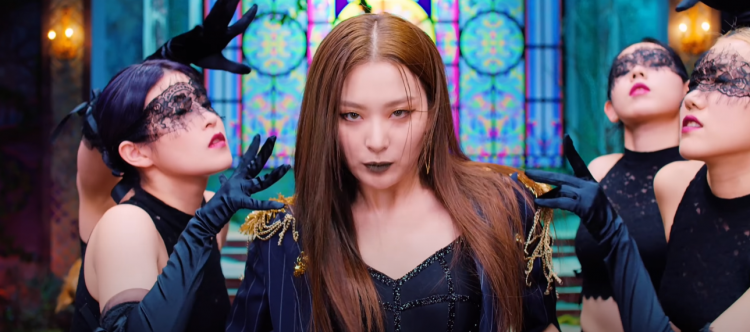 As of writing this article, two days ago on the 31st of May, Naver NOW went on to announce that Red Velvet's main dancer, Seulgi, will have her own show under them entitled "Seulgi.zip." The first episode of "Seulgi.zip" was broadcasted on the 1st of June.
This new show will be the debut of Red Velvet's very own Seulgi as a solo host since her debut seven years ago in 2014. The concept of Red Velvet's Seulgi's "Seulgi.zip" will be inviting popular guests to Seulgie's 'house' and talk about certain topics.
Additionally, other activities such as playing, dancing, and many more will be featured in Red Velvet's Seulgi's "Seulgi.zip."
Another possible niche of the show will be Red Velvet's Seulgi flexing her inner fashionista. Seulgi plans to reveal her outfit of the day and even talk about her particular decision on the items she wears on that day.
In the pilot episode of Red Velvet's Seulgi's "Seulgi.zip," her junior group from SM Entertainment, aespa, was featured as the first guest of Seulgi's show.
The girls went on to show how close SM Entertainment's artists are as aespa even teaches Seulgi the dance moves to "Next Level."
Red Velvet's Seulgi's new show on Naver NOW, "Seulgi.zip," will be broadcasting every Tuesday and Thursday at 10:00 p.m. Korean Standard Time via Naver NOW. So make sure to show your support and love by catching it regularly!
Reveluvs will surely flock to support Red Velvet's main dancer as this is her first venture into the genre of being a solo host. Seulgi, along with the other members of Red Velvet, are great and fun together but this show will showcase how Seulgi can stand on her own (which everyone expects her to).
Congratulations to Red Velvet's Seulgi with her new show, "Seulgi.zip"!
© 2022 Korea Portal, All rights reserved. Do not reproduce without permission.
Tags:
Naver
,
Naver NOW
,
red velvet seulgi naver
,
red velvet seulgi naver now
,
naver news
,
naver updates
,
naver now news
,
naver now updates
,
naver Seulgi.zip
,
Seulgi.zip
,
naver now Seulgi.zip
,
red velvet seulgi Seulgi.zip
,
seulgi Seulgi.zip
,
naver now seulgi
,
naver seulgi
,
kwave
,
kwave news
,
kwave updates
,
Kpop
,
kpop news
,
Kpop updates
,
SM
,
SM artists
,
SM Entertainment
,
SM Entertainment artists
,
SMTOWN
,
SM Entertainment news
,
SM Entertainment update
,
SM Entertainment updates
,
SM Entertainment aespa
,
SM Entertainment Red Velvet
,
aespa
,
aespa news
,
aespa updates
,
aespa Next Level
,
Next Level
,
Red Velvet
,
Red Velvet News
,
Red Velvet Updates
,
red velvet seulgi
,
Red Velvet aespa
,
aespa Red Velvet
,
Red Velvet and aespa
,
aespa and Red Velvet
,
Red Velvet Seulgi and aespa
,
aespa and Red Velvet Seulgi
,
Seulgi and aespa
,
aespa and Seulgi