IU's 28th Birthday: A Simple Meal, Heartfelt Donations, Reaching 6 Million Subscribers & More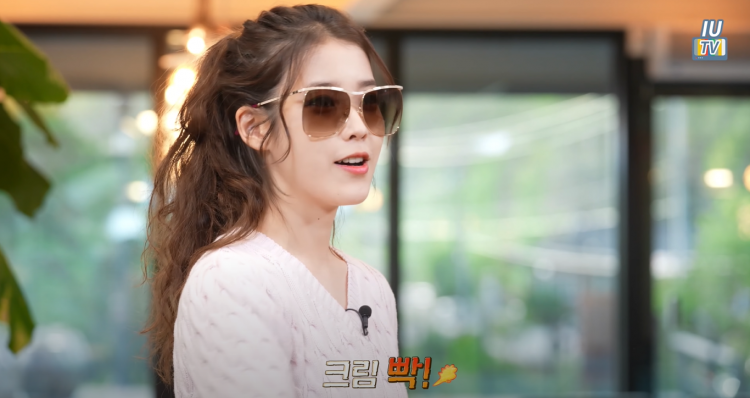 IU, one of South Korea's most well-known and influential K-pop artists, celebrated her 28th birthday on the 16 of May. Although being active for a long time now, IU is still garnering more success and awards.
Beyond singing, IU also hosts, writes songs, acts, and many more. IU is also noted for her kindness and being down to Earth, thus why her fans, Uaenas love her. Such is the case recently when IU celebrated her birthday in the most heartwarming way.
On IU's birthday, she shared on her Instagram story a photo of her eating a meal made by two close friends. IU's friends being "Times" actress Lee Joo Young, and Bae Doona from "Broker," a movie IU will be a part of as well.
In IU's photo, one of the dishes seemed to be seaweed soup, which in South Korea is eaten by South Korean birthday celebrants to show gratitude towards the love of their mother.
Aside from spending time with friends, IU also was in celebration with her fans as Uaenas, domestically and internationally, as fans from all over the world celebrated and commemorated IU's birthday.
As per EDAM Entertainment, IU's agency, IU was able to donate 500 million KRW, around 440 thousand US Dollars, to the Korean Pediatric Cancer Foundation. The foundation is known to support children with different sicknesses.
Moreover, IU also went on to donate to multiple other foundations such as The Purme Foundation, Children's Welfare Association, Korean Unwed Mothers' Families Association, and Center for the Total Care to Elderly Living Alone.
IU's agency, EDAM, also went on to greet IU on their Instagram page, which got a response from IU saying thank you and noting EDAM as the best company ever.
Moreover, IU was able to reach 6 million subscribers on her YouTube account. To commemorate this, IU posted a 12-minute video on her birthday.
IU has had a very selfless and wholesome birthday as she showcased her generosity and love towards her fans and other people.
© 2022 Korea Portal, All rights reserved. Do not reproduce without permission.
Tags:
kwave
,
kwave news
,
kwave updates
,
Kpop
,
kpop news
,
Kpop updates
,
EDAM
,
Edam Entertainment
,
EDAM Entertainment news
,
Edam Entertainment updates
,
Edam Entertainment IU
,
IU
,
IU news
,
IU Updates
,
IU Birthday
,
IU birthday celebration
,
IU YouTube
,
IU Instagram
,
YouTube
,
instagram
,
IU Company
,
IU Agency
,
IU friends
,
IU movie
,
Korean Pediatric Cancer Foundation
,
The Purme Foundation
,
Children's Welfare Association
,
Korean Unwed Mother's Families Association
,
Center for the Total Care to Elderly Living Alone