Brave Girls Beat Justin Bieber And IU In Gaon Digital Singles Ranking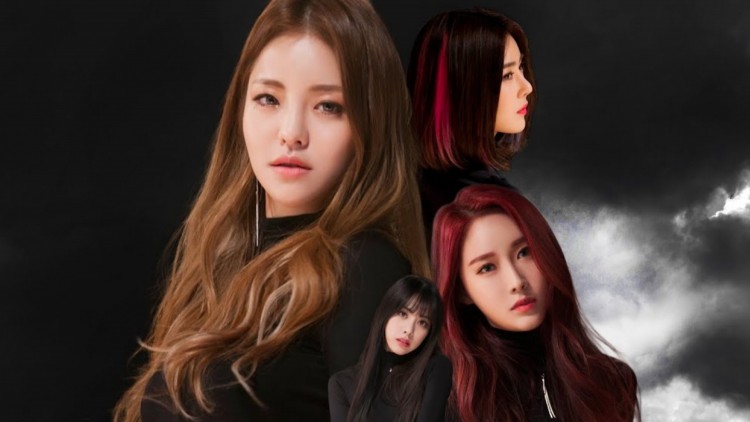 Recently, South Korea's Gaon Chart released the digital singles ranking from May 2 to May 8. Check out the rankings if your bias made it!
#10 "Hold My Hand" by IU
"Hold My Hand" is the very first song that South Korean superstar IU composed and wrote. After 10 years, it's back on the chart. Since February, the single has ranked at the top of real-time music charts. For this week, IU's "Hold My Hand" garnered 15,090,295 points.
#9 "Dynamite" by BTS
"Dynamite" continues to chart high eight months after its initial release. For the period of May 2 to May 8, BTS' "Dynamite" scored 15,637,974 points thus garnering the ninth spot on Gaon's digital singles ranking.
#8 "Coin" by IU
In March, IU dropped "Coin" together with her highly-anticipated album. Scoring 15,955,670 points, "Coin" is the second IU masterpiece to enter the top 10 digital singles for May 2 to May 8.
#7 "Lalala" by SG Wannabe
SG Wannabe is South Korea's beloved vocal group. The iconic group's 2008 release "Lalala" is proof of the public's love for their songs. "Lalala" placed seventh in this week's ranking with 19,065,107 points.
#6 "Celebrity" by IU
Another entry from the Nation's Sweetheart, "Celebrity" is at number six with 21,964,837 points.
#5 "Timeless" by SG Wannabe
SG Wannabe is indeed "Timeless." The band's 2004 release scores 22,649,129 points and enters the chart at number five.
#4 "We Ride" by Brave Girls
Brave Girls' "We Ride" failed to reach expectations during its initial release in 2020. But last month, it gained momentum and spike up the charts. This week, "We Ride" is at number 4 with 23,465,860 points.
#3 "LILAC" by IU
IU dominates the list with four songs out of 10. Ranking third on the chart is IU's "LILAC" with 27,120,188 points.
#2 "Peaches" by Justin Bieber ft. Daniel Caesar & Giveon
Justin Bieber's "Peaches" is the only foreign song on Gaon's digital singles chart. Scoring 27,832,133 points, "Peaches" took the second spot.
#1 "Rollin'" by Brave Girls
Continuing its streak, Brave Girls' "Rollin'" remains at number one, beating Justin Bieber, IU, SG Wannabe, and BTS. For this week, the viral hit song scored 29,874,472 points.
© 2022 Korea Portal, All rights reserved. Do not reproduce without permission.