SHINee's Minho is officially discharged from the Marines + updates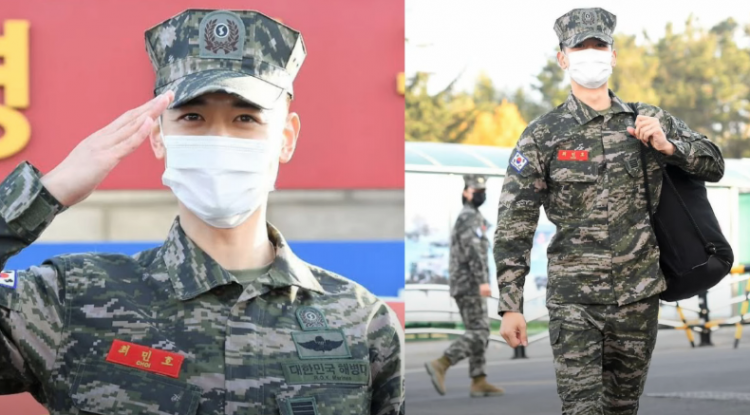 On November 15, SHINee's Choi Minho was officially discharged from the South Korean Marine Corps base after one year and seven months of service.
The singer has been very diligent and showed exemplary work in his time with the Marine Corps and was part of the quick reaction force of the First Division.
Last month, he made headline for giving up his final military leave, which is on average a month-long before their official discharge. Minho decided to do this in order to participate in training his military juniors.
Fans welcomed him back warmly with the hashtag "#MINHO_is_back."
Minho was the third SHINee member to enlist after Onew and Key who completed their service last July and October of this year, respectively.
Meanwhile, Key shared a photo with Minho, Key, and Taemin, on Instagram with the caption "we're back."
Shawols are excited about SHINee's future activities!
© 2023 Korea Portal, All rights reserved. Do not reproduce without permission.