Was (G)I-DLE Soojin A School Bully?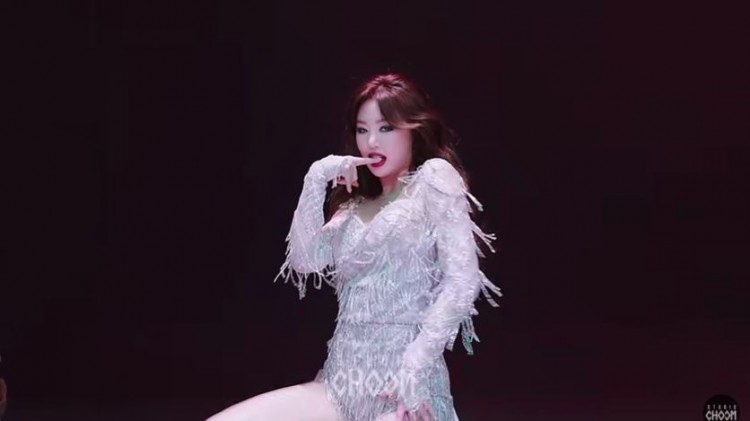 On February 19th, another bullying accusation against a K-Pop idol surfaced online after a netizen claimed through a social media account that his sibling was bullied by (G)I-DLE Soojin.
Not only that the netizen accused Soojin of bullying, but also the netizen accused her of stealing other people's uniforms and money.
Was (G)I-DLE Soojin a school bully?
The anonymous netizen under the name Mr. A revealed that his brother, who attended the same middle school as Soojin was a victim of the idol's violent past, saying, "It's time to reveal (G)I-DLE Soojin's bullying. People all over the world should know." In his post he further wrote, "I am sorry to the other, members except for one perpetrator but I cannot pretend that I do not know the difficult time my younger brother had anymore."
After the post blew up, fans of (G)I-DLE Soojin swarmed the comment section demanding a detailed disclosure regarding the school violence accusations, to which Mr. A replied, "The school violence related to Soojin is not misleading and I am the witness and the evidence. My anger won't wash away when I think about the people that don't know what Soojin did during school."
Furthermore, Mr. A revealed, "She would call my sibling and my sibling's friend to the bathroom and make them slap each other and would send group texts saying that my sibling is a loner/outcast."
At the same time, Mr. A also said, "Her image on TV is disgusting. My sibling has a hard time daily whenever they hear a (G)I-DLE song. I will post more details on the online community. Since it is not a false fact, there is nothing wrong with suing."
The allegations against Soojin
Mr. A claimed that Soojin was guilty of bullying her classmates. (G)I-DLE Soojin was also accused of stealing other student's uniforms as well as extorting money from them. Not only that but past accusations against Soojin also resurfaced.
Another netizen also revealed in a now-deleted post, "Soojin smelled of cigarettes every day and would go around with older guys and drink alcohol. She would say she was dizzy from drinking and her attitude and behavior in disregarding people was a big shock to me."
Regarding the controversy over school violence against (G)I-DLE, an official from Cube Entertainment commented, "We are grasping the facts while being aware of the controversy.
© 2023 Korea Portal, All rights reserved. Do not reproduce without permission.