Play M Releases Official Statement Regarding Apink Chorong's School Violence Issue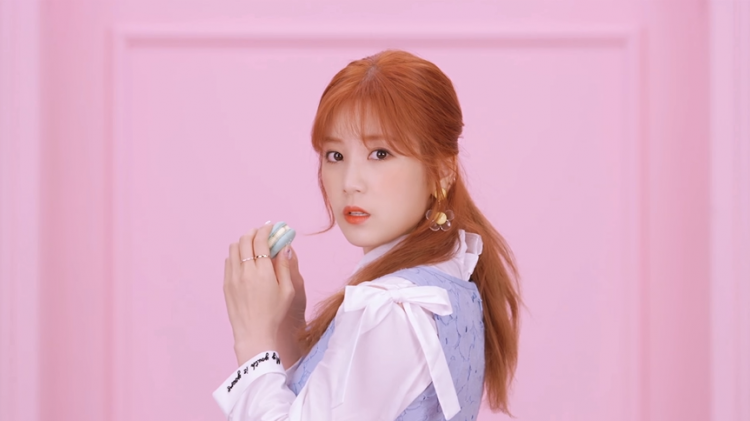 On April 5th, Apink member Chorong became the latest target of school violence accusations. This time, an alleged victim came forward accusing the idol and her friends of physical abuse that led to injury and trauma.
Furthermore, the legal representative of the alleged victim has stated that they have existing evidence to support their claims against Apink Chorong. The alleged incident in question happened way back in 2008 on a street in Sachang-dong.
The alleged victim has also filed a lawsuit against Apink Chorong for false accusations after the idol slammed the alleged victim with various police investigations on the grounds of "attempted coercion."
Soon after the allegations went public, Apink Chorong's agency, Play M Entertainment, announced that they are looking into the issue. In a statement, the agency claims that it was not the first time that the alleged victim has threatened Apink Chorong regarding the issue and it is just an obvious ploy to destroy the image of the idol.
Moreover, Apink Chorong's agency announced that they would be taking strict legal action against the alleged victim for continuing to overturn the facts.
"The reported issue from Netizen A has already threatened Park Chorong with the same content before and is an obvious claim trying to scratch her image. Even after correcting the facts, Netizen A has continued to overturn the facts. In this regard, as stated earlier, we will also take strict legal responsibility for this matter based on our evidence," Play M Entertainment stated.
As of the writing of this article, Apink Chorong has yet to give a personal statement with regards to the allegations of school violence concerning her. Chorong is the leader of the K-Pop group Apink. Aside from her successful idol career, Chorong has also ventured into acting. She made her debut on the big screen by playing the female lead in the movie "Road Family."
© 2023 Korea Portal, All rights reserved. Do not reproduce without permission.
Tags:
Apink
,
Apink Chorong
,
Apink Chorong
,
is apink chorong a bully
,
apink chorong bullying victim
,
apink chorong bully
,
apink chorong issue
,
apink chorong news
,
apink chorong update
,
Apink Chorong bullying
,
Apink Chorong bullying accusations
,
Apink Chorong school violence
,
apink chorong rumors
,
apink chorong issus bullying
,
K-pop
,
k-pop news
,
K-Pop Updates