TWICE Tzuyu's Gift In Recent Episode Of 'TW-LOG With Secret Friend' Sold Out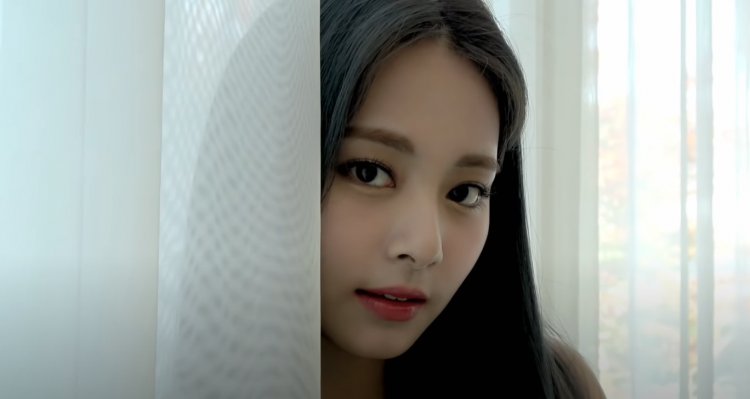 The 9th of March 2021 was a wonderful day for ONCEs all over the world as TWICE's latest variety/reality show which is titled "TW-LOG With Secret Friend," dropped to the public on TWICE's official YouTube page.
The main goal of the show is for the members of TWICE to become "Secret Santas" for each other and must secretly give their gifts to the members assigned to them. Additionally, special missions are assigned to each member, which is shown in each episode that features each TWICE member.
A little over a week ago, on the 16th of March, the second episode was uploaded, and it featured Tzuyu, TWICE's Taiwanese maknae. In the episode, Tzuyu shared that her mission was to kiss the TWICE member she was assigned to. Tzuyu shared that she already successfully did the mission given to her a few days prior to her vlog.
Additionally, Tzuyu, as a Secret Santa, realized that she wanted to give a special gift to the TWICE member assigned to her. As a way for her assigned TWICE member to capture memories, she decided to buy a polaroid camera as a gift.
Recently, in a surprising turn of events, the polaroid camera that Tzuyu bought as her gift sold out. Yes, you read that right. TWICE's Tzuyu is the reason why a camera sold out.
The Polaroid Camera, a Fujifilm Instax SQUARE SQ 20 that amounted to $149.00, was sold out on Shopee and in Amazon after the TWICE maknae brought it up in her recent vlog on TWICE's "TW-LOG With Secret Friend."
This shows how powerful TWICE's Tzuyu is as an endorser. It took less than a couple of hours for an item she endorsed to sell out.
Whoever the TWICE member that is assigned to Tzuyu is, she is now a proud owner of a polaroid camera that is owned by a lot of ONCEs.
© 2023 Korea Portal, All rights reserved. Do not reproduce without permission.
Tags:
Kpop
,
kpop news
,
Kpop updates
,
JYP Entertainment
,
JYP Entertainment news
,
JYP Entertainment updates
,
JYP Entertainment TWICE
,
TWICE
,
TWICE news
,
TWICE Updates
,
Twice Tzuyu
,
Tzuyu
,
Tzuyu updates
,
Tzuyu News
,
TWICE reality show
,
TWICE reality shows
,
TWICE TW-LOG With Secret Friend
,
TW-LOG With Secret Friend
,
Tzuyu TW-LOG With Secret Friend