Short Clip Featuring BLACKPINK's Jennie Blows Up With A Huge Amount Of Views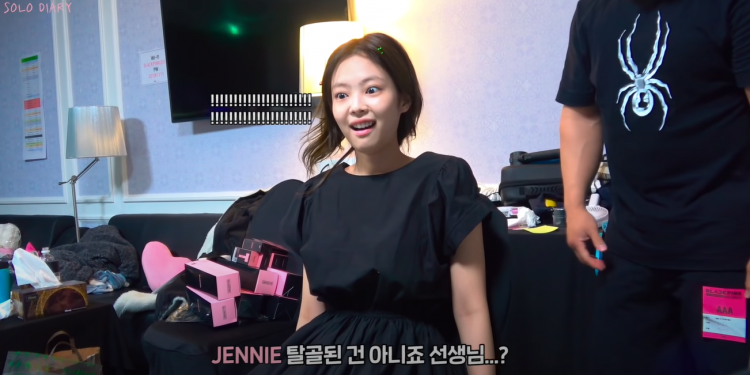 YG Entertainment's BLACKPINK is the most popular girl group in the world. The groups consisting of Jisoo, Jennie, Rosé, and Lisa are sure to turn heads and get a huge amount of clicks on every platform. Jennie proved this by going viral even though she was not doing anything too spectacular.
Regardless of what content they release, it is assumed that BLACKPINK will always get a huge amount of clicks and views. May it be vlogs or music videos, the numbers will always go up, but beyond those regular clips, other videos such as clips compiled by fans also garner a huge amount of views.
This was proven recently when BLACKPINK's Jennie fan made a clip of her sitting backstage getting a massage during a BLACKPINK concert in 2018 exploded with 10 million views.
The 2018 concert had a behind the scenes video where Jennie was featured. The YG artist was barely wearing any makeup and she seemed to be just resting. To further prepare her for her upcoming part in the concert, she seemed to be relaxing while getting a massage.
Even though she was busy enjoying the massage, she did not seem to notice that this simple video of her would garner 10.8 million views.
In the behind-the-scenes, this 39 second part was cut out by a fan and was uploaded online. The video has garnered around more than 10 million views already.
The aforementioned 39 second video came from the 4th episode of "SOLO' DIARY", a behind-the-scenes series was uploaded on the official BLACKPINK YouTube channel.
Currently, the original video has garnered around 6.7 million views on YouTube.
BLACKPINK's fame really goes above and beyond when a simple clip of their members getting a message gets around 10 million views. Moving forward, it can be assumed that BLINKs all over the world absolutely adore Jennie.
© 2022 Korea Portal, All rights reserved. Do not reproduce without permission.