Jang Wonyoung Of IZ*ONE Flaunts Incomparable Beauty In Latest Photoshoot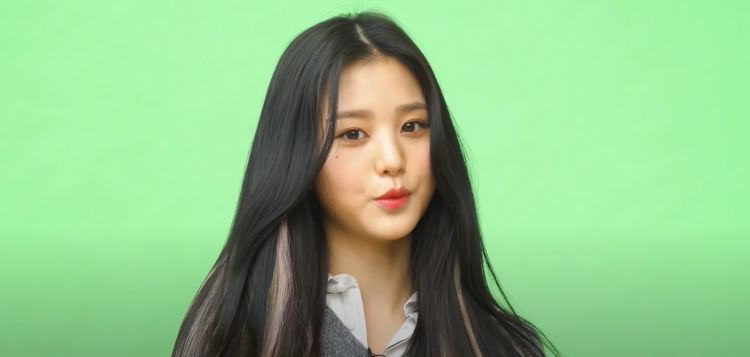 Mnet's IZ*ONE is a product of "Produce 48", the third season of "Produce 101", an immensely popular female K-pop group survival reality show on Mnet.
IZ*ONE debuted on the 29th of October, 2018. In their debut, they released their very popular song "La Vie en Rose." Moreover, IZ*ONE debuted with twelve members.
The twelve members of IZ*ONE is made of Jang Wonyoung, Miyawaki Sakura, Jo Yuri, Choi Yena, Ahn Yujin, Yabuki Nako, Kwon Eunbi, Kang Hyewon, Honda Hitomi, Kim Chaewon, Kim Minjoo, and Lee Chaeyeon.
Unfortunately, it has been confirmed that the IZ*ONE project will end in April, which was officially announced on the 10th of March. This means that the K-pop girl group will disband within next month.
Although this is the case, the members are still doing their best in terms of content and recently, IZ*ONE's center and maknae showed off her natural beauty in a recent photoshoot.
IZ*ONE's Jang Wonyoung has recently garnered a huge following due to her outstanding beauty which was brought out through a photoshoot with BEAUTY+ under Laura Mercier. Her fairy-like visuals stood out in this pictorial.
Jang Wonyoung barely had any makeup, which means her natural beauty carried the shoot. Moreover, her hairstyle was sleek due to the fact that it was in a neat bun. This in turn was a good choice since Wonyoung's beauty is unparalleled.
The style endorsed in the photoshoot related to the spring season. This means that the palette used for Wonyoung was very light and peachy.
Fans of IZ*ONE and Wonyoung were quick to note how beautiful she was in her shoot. Comments that point towards her maturity and grace were plentiful.
Moving forward, it seems as though Jang Wonyoung will be carrying a more mature tone in her future endeavors. May it be with or without IZ*ONE, Wonyoung seems ready for what the future has for her.
© 2023 Korea Portal, All rights reserved. Do not reproduce without permission.