A Final Goodbye: IZ*ONE Gives Final Messages As A Group In Their Recent Concert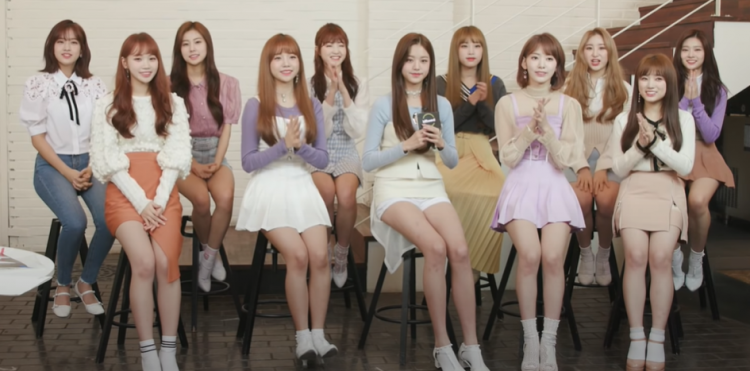 MNET's IZ*ONE debuted back in 2018, and sadly, it was revealed that after negotiations that fell through, IZ*ONE would sadly disband this April.
As a possible last hurrah, IZ*ONE held a two-day concert which occurred on the 13th and 14th of March entitled "ONE, THE STORY." The concert was online and revolved around seven tropes that signify IZ*ONE's journey. As the concert progressed, IZ*ONE shared their emotions with their fanbase, WIZ*ONE.
IZ*ONE vocalist, Nako, shared her thoughts on how she was not prepared for what would happen next (the disbandment). The Japanese member said that she could not believe that everything was ending. It only hit her days prior to their last concert, and in a very sad tone, she wished their concert would never end.
She also added how, before coming to Korea, many told her that she would not fit in. But it was the support from their fans, WIZ*ONE, that gave her the confidence because their love was "So big."
Rapper and vocalist Hyewon also shared her sentiments on the difficulties she faced and how supportive the fans were. For Hyewon, she appreciates how WIZ*ONE was there for her. Thinking that she made them happy allowed her to overcome sad thoughts. Hyewon is incredibly thankful and happy that she was able to partake in the journey that is IZ*ONE.
IZ*ONE's visual, Sakura, continued off by saying that she is happy for as long as the fans and her members are happy for the two years they spent together. She reminded everyone that she would never forget being in IZ*ONE, and she will always remember WIZ*ONEs alongside her group members and the memories they shared.
The other members also expressed how they really felt during the concert.
Although IZ*ONE will disband this April, their accomplishments, songs, and members will never be forgotten. Congratulations IZ*ONE! You will be missed and forever remembered in the K-pop industry.
© 2023 Korea Portal, All rights reserved. Do not reproduce without permission.