Homebound: IU Drops Final Teaser For 'LILAC', The Title Song For Upcoming Album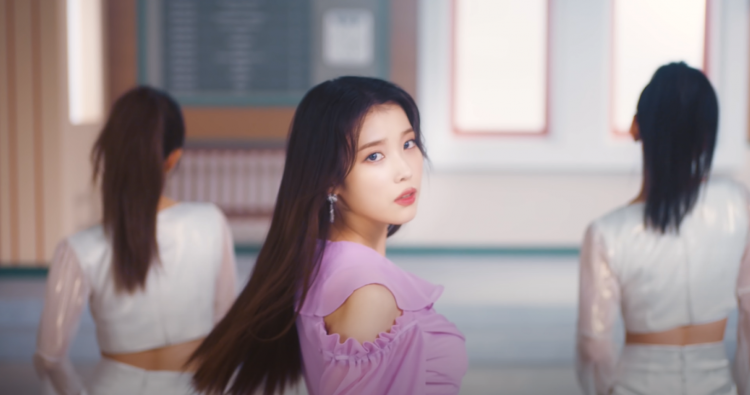 One of South Korea's most decorated solo artists, IU, dropped her final teaser for her album "LILAC" on the 23rd of March. The teaser featured the track with the same name as her upcoming album release.
The 36-second clip featured IU getting ready to travel via train to a destination called "Bylac" from the current place she was in, "Hilac." These are not simply made-up names, though, but hints to clues on how special her upcoming album is. IU is currently about to leave her twenties (alluring to Hilac) and will be departing soon to her thirties (connecting to Bylac).
This simply means that IU is conveying that "LILAC" is special due to the fact that this album will be the album that signifies her flight from her late twenties and transitioning into the thirties.
Other clues are a sign that notes "where are you going" contains all the albums and singles IU has released in her twenties, a ticket that reveals the release date of her fifth studio album; "LILAC", a seat number which contains the number 29 which signifies her turning 29 this year in May.
In such little time, IU is able to show her feelings and emotions to her Uaenas. That's from a teaser alone; how much more on the actual music video and album. It takes a lot for artists to show how much they love their fans, but for IU, it seems to come naturally.
In less than two hours, the teaser already garnered over 200 thousand views and more than 30 thousand likes on YouTube.
Like mentioned before, "LILAC" is expected to be another hit from IU. In less than a day, the album and multiple music videos for multiple tracks from "LILAC" will finally be released, and fans from all over the world can once again witness IU's visual, vocal, and overall talent.
© 2022 Korea Portal, All rights reserved. Do not reproduce without permission.