IU Releases Tracklist For 5th Album 'Lilac'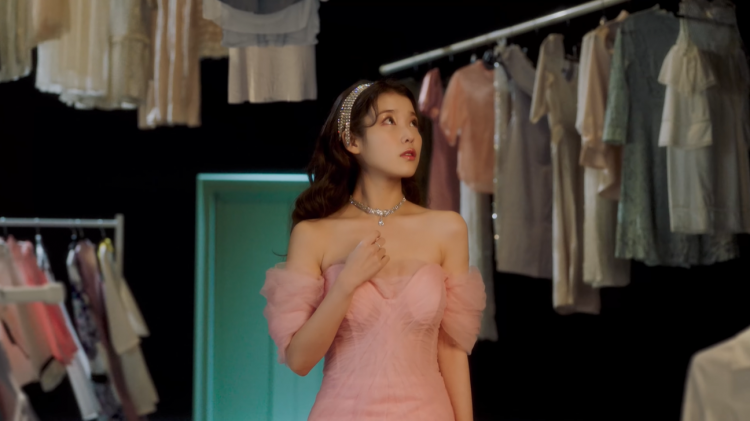 After the successful release of "Celebrity," Korean superstar IU is confirmed to come back with her 5th full album "Lilac."
On March 10th, the singer-actress revealed more details about the highly-anticipated album, including the tracklist. IU's 5th full album includes the double title tracks "LILAC" and "Coin." The 27-year-old singer wrote the lyrics for the two title songs and also co-composed "Coin" and her January 2021 hit, "Celebrity."
Moreover, famous soloist Dean is also featured on the track "Round" and also took part in the composition and lyrics writing for the track. Aside from Dean, the album also features some artists who took part in songwriting and composition, such as Lee Chan Hyuk, Woogie, Naul, Penomeco, Junny and many others.
On the other hand, last March 5th IU gave a previous of the physical album and revealed that "LILAC" will come in two versions: "HILAC" and "BYLAC."
Meanwhile, IU, whose full name is Lee Ji-eun, shared in December that her upcoming album is "an ode to her entire 20s."
She told GQ Magazine that, "This is an album I wanted to make to say my goodbye greetings to those who have watched over my 20s and to say thanks to those who will watch until the very end of it."
IU debuted in 2008 at just a young age of 16, "Since I debuted at 16, people have watched over the latter half of my teens, but now, they will have to 'read to the end' of my entire 20s."
Aside from her successful singing career, IU is also an established actress. She starred in some of the most popular Korean dramas, including "Dream High," "The Producers," "Hotel Del Luna," and "Moon Lovers: Scarlet Heart Ryo."
"Lilac" will be IU's latest album after her 2017 release titled "Palette."
© 2021 Korea Portal, All rights reserved. Do not reproduce without permission.