BLACKPINK Maknae, Lisa, Shows Her Prowess As A Mentor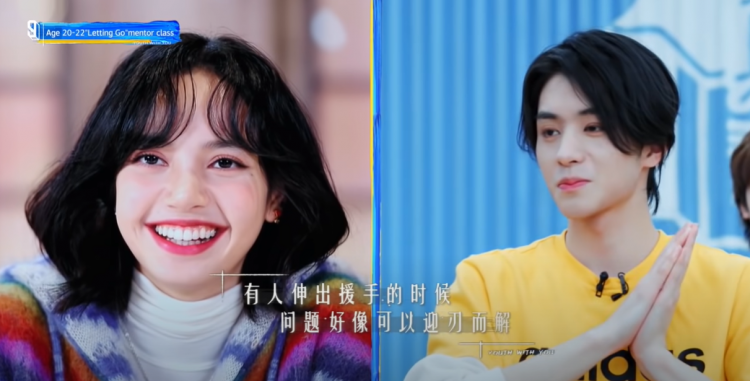 As BLACKPINK is currently blowing up as one of the most popular female groups in the world, each member has their own project. Recently, Lisa shows her ability to lead as she is the mentor in a survival program.
For a while now, YG Entertainment's BLACKPINK's Lisa has been the only dance instructor of iQIYI's Chinese survival program "Youth With You 3." Due to this pandemic, Lisa is not able to personally go to China to be a mentor in the flesh, but regardless, through social media, Lisa is able to give advice and criticism.
Popularly known as a teacher with a very strict demeanor, this was further proven during the show's position evaluation's preparation period. This period shows her intensity and her knack for striving for perfection from her students. Lisa's keen eye noticed the trainees' dance moves that were done improperly.
Lisa showed her strictness as a mentor by saying that although the performance of the trainees will be the day after, the trainees are still not prepared due to the mistakes they made. "[...] class won't be over until you're in sync," Lisa said.
But beyond her somewhat strict demeanor, Lisa does her best to give not only criticism but also proper guidance. Although being tough, when a trainee does a good job, Lisa makes sure to show her appreciation with a shower of compliments and amazed reactions.
Evidently, when Jerome D, a trainee, wanted to learn how to dance better, Lisa asked him if we could perform alone. Using a calm and nice tone, Lisa projected a vibe that Jerome appreciated. So even though he was shy, he followed her instructions immediately.
As this continued, it was evident that Jerome D's training was lackluster. Being the warm-hearted teacher she is, Lisa simply chuckled and noted that Jerome looked cute. As a virtuoso of dance, Lisa immediately gave him tips and tricks as to how to improve his dancing skill.
© 2023 Korea Portal, All rights reserved. Do not reproduce without permission.
Tags:
Kpop
,
kpop news
,
Kpop updates
,
YG Entertainment
,
YG Entertainment BLACKPINK
,
BLACKPINK
,
Blackpink news
,
Blackpink updates
,
YG Entertainment news
,
YG Entertainment update
,
IQIYI
,
IQIYI Lisa
,
Lisa mentor IQIYI
,
BLACKPINK Lisa Youth With You
,
BLACKPINK Lisa Youth With You Season 3
,
Youth With You 3
,
Youth With You