BLACKPINK's Lisa And 'Youth With You 3' Mentor, Will Pan, Have A Mini Mukbang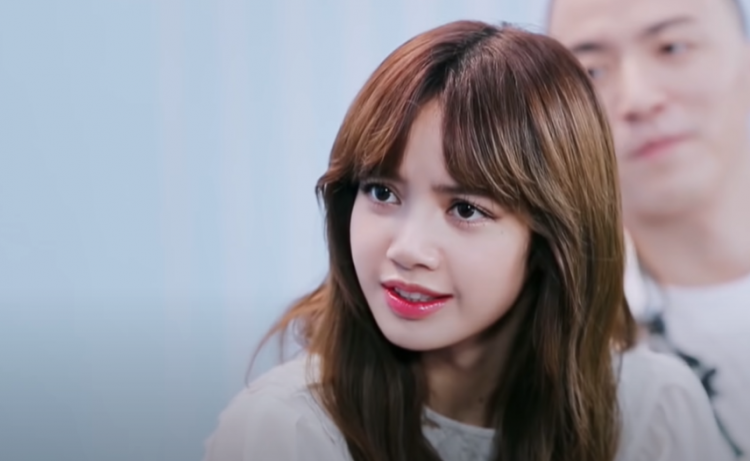 BLACKPINK's maknae and main dancer, Lalisa Manoban (known more commonly as Lisa), is a dance instructor and mentor for the male trainees of IQIYI's "Youth With You 3," a Chinese male group survival that premiered on the 18th of February, 2021.
BLACKPINK's Thai Goddess not only slays in dance but is also able to show her leadership skills and ability to give advice. Lisa is a very good mentor as she is known to give her students meaningful advice. The BLACKPINK maknae is known to be strict yet has the ability to interact with her trainees in a fun way.
Due to this, Lisa has had many interactions with the trainees, including one where a trainee learned how to speak Thai for her. But due to a recent report, it shows Lisa's rapport with the other mentors is pretty healthy as well.
Not long ago, during break time in filming for a "Youth With You 3" episode, Lisa and Will Pan (Another mentor) engaged in a little mukbang battle with one another.
It all started when Will Pan got hungry after he saw Lisa happily eating a delicious snowflake crisp pastry. Seeing this, the staff handed WIll Pan a bowl of instant ramen. As both the mentors started to eat, they challenged one another to a food battle. It was ramen in Will Pan's corner and chicken For BLACKPINK's Lisa.
Will eventually was brought some sausages, and Lisa added to her plate some rice cakes and sausages of her own. Unfortunately, BLACKPINK's Lisa might have lost, but regardless of the winner, it shows how Lisa has great chemistry with the other mentors and staff.
Both BLINKS and fans of Lisa loved this interaction between Lisa and Will Pan. Moving forward, hopefully, more mukbang battles are to come since "Youth With You 3" is still ongoing. Surely on the next one, Lisa will be ready.
© 2023 Korea Portal, All rights reserved. Do not reproduce without permission.
Tags:
Kpop
,
kpop news
,
Kpop updates
,
YG Entertainment
,
YG Entertainment BLACKPINK
,
BLACKPINK
,
blackpink lisa
,
Lalisa
,
Lalisa Manoban
,
Lisa
,
Lisa news
,
Lisa updates
,
Will Pan
,
BLACKPINK Lisa Youth With You
,
BLACKPINK Lisa Youth With You Season 3
,
Youth With You
,
Youth With You 3
,
IQIYI
,
IQIYI Lisa
,
Lisa mentor IQIYI