Jo Byung-gyu Steps Down From Variety Show Due To Controversy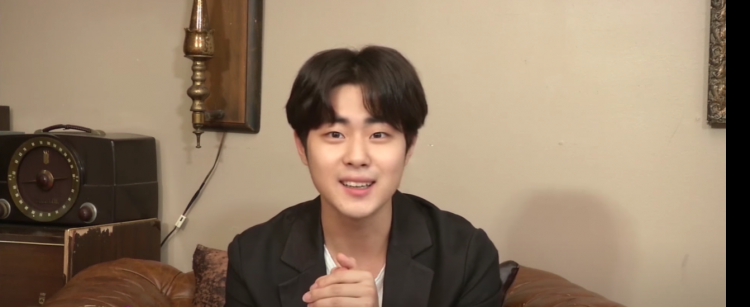 South Korean actor Jo Byung-gyu, known for hit K-drama "Sky Castle," has been reported to have left and stepped down from an upcoming new variety program entitled "Come Back Home." The program is under KBS2 and was set to release soon.
Three days ago, on February 26, a spokesperson from KBS2, a South Korean free-to-air channel owned by the Korean Broadcasting System (KBS), shared to Sports Chosun that KBS2 had made their mind on actor Jo Byung-gyu's initial leave from the upcoming show. The actor Byung-gyu, given the pressure from the controversy brought upon by the actor from the school violence issues, will no longer be a part of the variety show "Come Back Home."
Just recently, Jo Byung-gyu has even released an interview video for the variety show "Come Back Home," as he was originally supposedly part of the show. Another known South Korean personality, MC Yoo Jae Suk, was also supposedly part of the show, which in turn brought much anticipation.
Unfortunately, as issues relating to Jo Byung-gyu's continued to be ceaseless, multiple public viewers started to pressure KBS by posting on KBS's Viewers Board to ask for the actor's immediate withdrawal.
Due to the pressure from the public, on February 26 at approximately 2 pm, the petition to remove Byung-gyu reached around 2930. Following normal regulations, if any sort of petition reaches 1000 or more supporters in over a span of 30 days, a spokesperson must directly address the situation.
To address the public, KBS2 almost immediately released an official statement to address the controversy. KBS2 representatives shared,
"As the legal judgement on his case is delayed, it is unfair to push forth with a cast member's appearance on the show before a final judgement is released. Ultimately, we have decided to put MC Jo Byung Gyu on hold."
This means that KBS2 has placed Jo Byung-gyu's status as "on hold."
This is only one of the many South Korean personalities who have been plagued with controversy with regard to bullying. Each company that has artists/actors who have been given allegations of bullying is currently doing thorough investigations.
© 2023 Korea Portal, All rights reserved. Do not reproduce without permission.
Tags:
Kdrama
,
kdrama news
,
kdrama updates
,
Variety show
,
KBS
,
KBS2
,
KBS drama
,
KBS variety show
,
Jo Byung Gyu
,
False Bullying Rumors Jo Byung Gyu
,
Jo Byung Gyu Bullying updates
,
Jo Byung Gyu Bullying
,
Jo Byung Gyu news
,
Jo Byung Gyu updates
,
Come Back Home
,
south korean bullying
,
Bullying
,
Kpop bullying
,
kdrama bullying
,
korean actors bullying
,
south korean actors bullying
,
bullying issues
,
bullying controversy