KBS World Proclaims BTS And BLACKPINK As K-Pop Boy And Girl Group Of 2020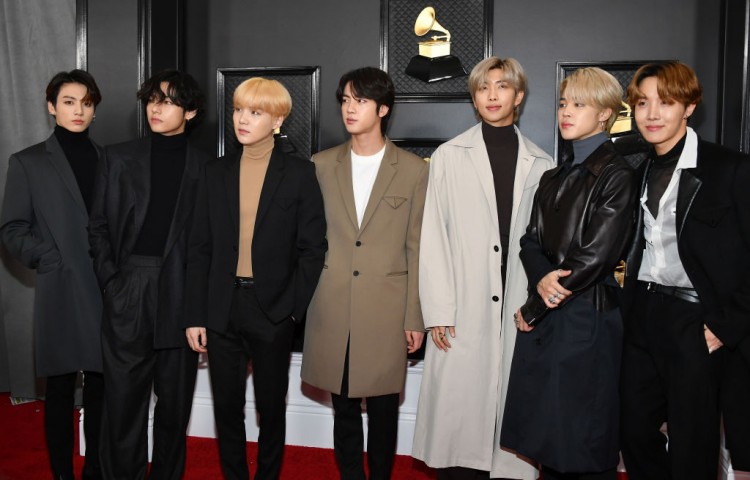 Despite the circumstances that the whole world is facing for the year 2020, the Korean Pop (K-Pop) industry continues to thrive. Fans from all over the world were blessed with banger music and stunning performances from the biggest K-pop acts of today.
From BTS, TWICE, BLACKPINK, Seventeen, GOT7, and many more, they have proven their dominance in the K-Pop scene with their successful comebacks.
Now on its fifth year, KBS WORLD Radio conducted there annual year-end survey to determine who among the current generation of K-Pop groups is the world's most beloved. In this survey, 378, 593 respondents from 185 countries participated in determining the top K-Pop groups of 2020.
Countries that participated in the survey include the U.S., Mexico, Peru, Brazil, Argentina, Chile, India, Indonesia, the Philippines, and Malaysia.
Boy Group Dominance
Based on the votes gathered from K-Pop fans all over the world, Big Hit Entertainment's supergroup, BTS, reigns supreme as they topped the "Artist of the Year" category. This shows how popular RM, Jungkook, Jimin, V, J-Hope, Jin, and Suga are. BTS continues to create their legacy in the global music scene as they venture more into the US market.
The septet from Big Hit garnered 21.5% of the total votes, becoming the representative "K-Pop Artist of the Year." Not only that, but BTS also dominated the boy group ranking. Raking in 30.3% of the votes, BTS is hailed as No.1 in the "Boy Group of the Year" category. In addition, BTS' 2020 smashing hit "Dynamite" was hailed as 1st place in the "Song of the Year" category.
Following BTS in the boy group category is Stray Kids, EXO, NCT 127, and Seventeen.
K-Pop Girl Power
Meanwhile, YG Entertainment's BLACKPINK topped the "Girl Group of the Year" category after garnering 29.5% of the votes. The quartet from YG also placed second, behind BTS, in the "Artist of the Year." This makes the two groups the "representative" boy and girl K-Pop group of the year 2020.
BLACKPINK's pre-release track, "How You Like That?," for their first full album, "The Album," snatched the second place for the "Song of the Year" category. This global recognition from fans worldwide makes BLACKPINK a top player in Korean and the international music scene, along with BTS.
Following BLACKPINK in the ranking are South Korea's prominent female acts such as TWICE, MAMAMOO, Red Velvet, and Gfriend.
© 2022 Korea Portal, All rights reserved. Do not reproduce without permission.
Tags:
KPOP Artist of the Year BTS
,
KPOP Boy Group of the Year BTS
,
KPOP Girl Group of the Year BLACKPINK
,
Song of the year 2020
,
Song of the year Dynamite
,
BTS Dynamite
,
BTS Dynamite Song of the Year
,
BTS Updates
,
BTS achievements
,
bts news
,
BLACKPINKS Updates
,
BLACKPINK Achievements
,
Blackpink news
,
Kpop representative boy group
,
Kpop representative girl group
,
BLACKPINK
,
BTS
,
TWICE
,
Seventeen
,
EXO
,
stray kids
,
NCT 127
,
GFriend
,
Mamamoo
,
Red Velvet
,
Who is the top kpop group