South Korean Celebrity Couples: A Korean New Year's Tradition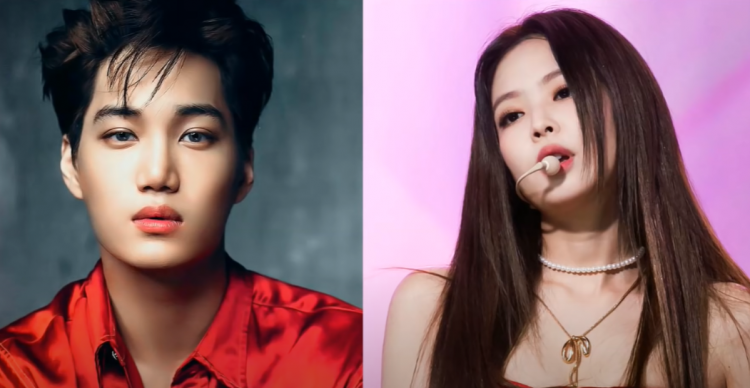 Once you enter the South Korean film or K-Pop industry, privacy becomes a very precious commodity-things like what they are doing or where they are, are closely monitored. So once a dating rumor hits the air, it's almost certainly going to go public.
Aside from the paparazzi who pester celebrities non-stop, some fans also become too intrusive. More particularly, sasaeng fans. But not all fans are like that. A majority of them actually give respect and support to their idols.
With that being said, supportive fans of Korean Celebrity relationships usually await Dispatch's highly hyped Korean Celebrity Couples' reveal every New year's day.
Dispatch is one if not the best source for the latest news and paparazzi photos of South Korean celebrities. So it is safe to say that fans have a reliable source on all news relating to Celebrity dating rumors.
For the past few years, the South Korean news media corps, Dispatch, has been revealing new celebrity couples on the day of New Year's. Although not exactly on point, and some years have been missed.
If you're a K-Drama/Movie or K-Pop fan, you must be part of the group that eagerly awaits Dispatch's yearly announcement. Just in case you missed any, here is a quick list of celebrity "New Year's Couples" that were announced by Dispatch over the past few years:
2010 - Yoo Hae Jin (Actor) and Kim Hye Soo (Actress)
2013 - Rain (Singer-Songwriter, Actor, and Producer) and Kim Tae Hee (Actress)
2014 - Lee Seung Gi (Singer, Actor, Host, Entertainer) and Yoona (Girls' Generation)
2015 - Lee Jung Jae (Actor and Model) and Lim Se Ryung (Daesang heiress)
2016 - Junsu (JYJ) and Hani (EXID)
2018 - G-Dragon (BIGBANG) And Lee Joo Yeon (After School)
2019 - Kai (EXO) and Jennie (BLACKPINK)
2020 - Heechul (Super Junior)l and Momo (TWICE)
2021 - Hyun Bin (Actor) and Son Ye Jin (Actress)
© 2023 Korea Portal, All rights reserved. Do not reproduce without permission.