Trouble In The Big Screen: K-Pop Idols Are Having Problems In The K-Movie Industry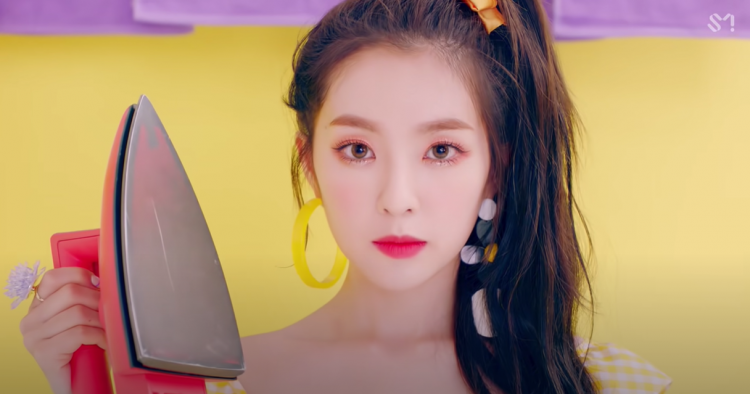 It is not unnatural for K-pop idols to transition to acting after their careers in the K-pop industry are believed to have reached their twilight. Some K-pop idols even pursue their acting careers while also being active as an idol.
K-pop idols such as WINNER's Kang Seung Yoon, GOT7's Jinyoung, and f(x)'s Krystal are only a few of the examples of K-pop idols who had a good transition into acting but recently, there have been idols who have had trouble in the acting industry.
With that being said, here are two K-pop idols who currently are having a hard time in the acting industry but has the ability to improve on the big screen:
EXID's Jeonghwa
Exid's maknae, Park Jeonghwa, made her return to the big screen in her recent movie "Dragon Inn Part 2: The Night of the Gods," which was released last February 10.
The movie is a sequel to "Dragon Inn Part 1: The City of Sadness," which was released last year. Jeonghwa took the same role for the sequel, and the movie is set in a Chinese restaurant called the "Dragon Inn." The first movie, unfortunately, sold only 3,038 tickets while the sequel sold even less, with about 1,700 tickets sold so far.
Exid's maknae shared that she regretted her acting in the sequel with it not reaching up to her potential.
"There are so many things I'm regretful about. Although I put a lot of effort into it, I'm not satisfied with the results," Jeonghwa shared.
This might just be a temporary fork in the road for Jeonghwa though, as she shared before that fellow member, Hani, gives her tips on acting which will hopefully be projected soon.
Additionally, no updates on whether or not Exid will return, but Jeonghwa shared that she is open to returning to her former K-pop girl group.
Red Velvet's Irene
On the other side of the spectrum, Irene, Red Velvet's leader, had her film debut in her movie "Double Patty," which was released not long ago on February 17. The movie was criticized for Irene's odd and unnatural acting. The film attracted 4,450 viewers during the period from last February 19 to 21, which raised the number of tickets sold to 11,268 as per the box office data from the Korean Film Council.
But, although not an immediate hit, Irene, who was previously the lead role in the 2016 web drama "Game Development Girls," took the outing well by saying that she learned a lot from her experience in her first movie role.
In addition, Red Velvet is expected to make a comeback this year due to Wendy being fully ready to return to the stage.
© 2022 Korea Portal, All rights reserved. Do not reproduce without permission.
Tags:
Kpop
,
kpop news
,
Kpop updates
,
kmovie
,
kmovie updates
,
kmovie news
,
Red Velvet
,
Red Velvet News
,
Red Velvet Updates
,
Red Velvet Irene
,
Irene
,
Red Velvet Irene Double Patty
,
Double Patty
,
EXID
,
EXID news
,
EXID Updates
,
EXID Jeonghwa
,
Jeonghwa
,
dragon inn
,
dragon in part 1 the city of sadness
,
dragon inn part 2 the night of the gods
,
Irene acting debut
,
list of irene movies
,
list of jeonghwa movies