Triple Threat: Red Velvet's Irene Shows Acting Prowess In Acting Debut 'Double Patty'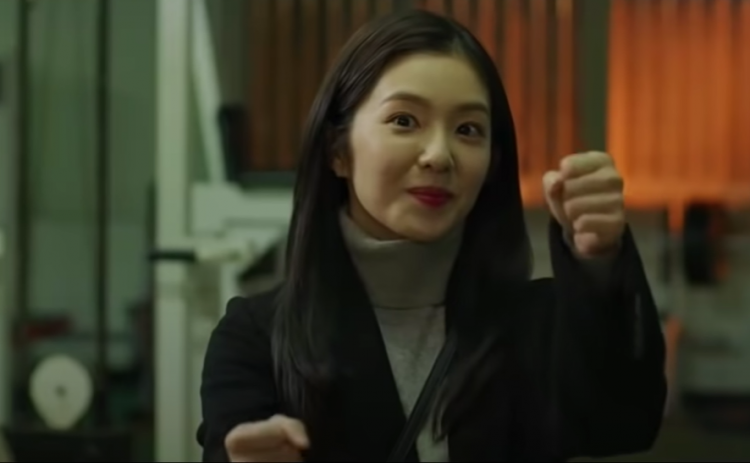 The leader of SM Entertainment's Red Velvet, Bae Joo-hyun, or more commonly known as Irene, starred in a coming-of-age movie titled "Double Patty" and showed her prowess and ability to act.
The movie featured Irene as an aspiring anchorwoman named Lee Hyun-ji. The anchor woman's life immediately changes course when he becomes entangled with a former "ssireum" (traditional Korean wrestling) athlete, Kang Woo-ram, who will be played by Rookie actor Shin Seung-ho.
The film was directed by Baek Seung-hwan, known for his movies such as "Confession," "South Bound," and "Silenced." Seung-hwan shared that he intended "Double Patty" to send a message of hope to the viewers as it revolves around how Lee Hyun-Ji and Kang Woo-Ram encourage each other to pursue their dreams while respectively going through hard times in their lives.
The film was supposedly scheduled to debut in local Korean theaters last year. However, due to the coronavirus pandemic, the released date was pushed back. But nevertheless. "Double Patty" successfully went out in theatres last Feb. 17.
Moreover, "Double Patty" was viewed in 261 theatres. This means that together with an additional 364 admissions during the preview screening, the film has sold a whopping 5,002 tickets and earned $37,699.
In addition, during the movie's opening, the film sold 4,638 tickets. As per the Korean Film Council (KOFIC), an organization that tracks box office receipts, "Double Patty" had a total of 4,638 admissions on Feb. 17. This, in turn, made sure that the movie earned $34,733. This means that "Double Patty" had a revenue share of 5.31% on the day of its release.
The movie ranked 4th in top-grossing movies of South Korea for the day of Feb. 17. Not bad at all, considering this is Irene's debut as an actress.
Reveluvs showed their support for Irene during her debut, and almost everyone is hoping that the leader of Red Velvet once again graces the big screen in the near future.
© 2023 Korea Portal, All rights reserved. Do not reproduce without permission.