JB: GOT7 Plans To Establish Own Company, Not Disbanded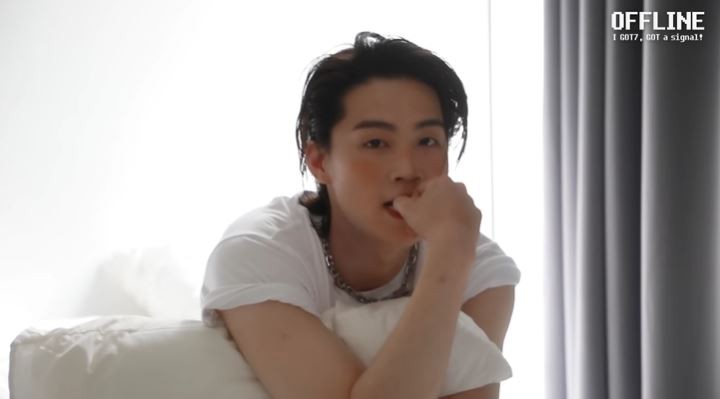 GOT7 are brothers and will continue to work to produce songs for Ahgases in the future.
On January 19, the Korean pop community, especially the fans of GOT7, received the news that none of the members of the JYP Entertainment boy group resigned from the agency. Fans of GOT7, called Ahgases, have already anticipated the decision of the boys and showed their support towards the future plans of each of the members.
In fact, stan Twitter was flooded with memes and posts congratulating the boys for their freedom and a new beginning. Even the Thai member of GOT7, Bambam, noticed the thousands of memes posted by their fans on Twitter.
Are GOT7 members going solo?
Since then, each of the members has gone to separate ways. GOT7 Youngjae joined Sublime Artist Agency. Meanwhile, Jackson released his clothing line for Team WANG, signed a joint agreement with Sublime Artist Agency, and even released a music video for his newest single.
On the other hand, Jinyoung signed with BH Entertainment to pursue his acting career while Yugyeom joined Jay Park's AOMG. Bambam is rumored to be in talks with MAKEUS Entertainment. Just this week, Mark went home to Los Angeles. His newly opened YouTube channel has garnered more than 2 Million Subscribers already and is planning to release a collaboration song with Sanjoy, titled "One in a Million." Lastly, GOT7's leader JB also opened his YouTube channel this week and is gaining thousands of new subscribers as of this writing.
With reports detailing the solo plans of each GOT7 member erupting from time to time, it's no surprise that a lot of K-Pop fans have assumed that the boys have disbanded. After all, since some of the boys already signed with different agencies, it will be hard for them to release music together.
GOT7 Disbandment?
GOT7's Leader JB says no.
In a recent Instagram live, JB shared that he saw a lot of people saying that GOT7 has already disbanded. Because of this, he emphasized that the former JYP Entertainment boy group did not disband. Furthermore, he implied the group's brotherhood stating that they could not be easily separated from each other.
JB also told fans that they don't need to worry because the GOT7 boys are looking for ways to be together again in the future. He also said that he would continue to promote GOT7 and JUS2.
One exciting news that JB spilled during the live broadcast their plans for GOT7's own company. According to GOT7's leader, if the band will establish its own company, they will name it after their fans, IGOT7.
This revelation made fans' hearts flutter not just because of the "would-be name" of the company but also the fact that the GOT7 members have talked about the possibility of establishing their own company. Especially that the group still owns their group name, fandom name, songs, photos, and more, according to the Fair Trade Commission.
We are all looking forward to the bright future of GOT7 and IGOT7s!
© 2023 Korea Portal, All rights reserved. Do not reproduce without permission.
Tags:
GOT7
,
GOT7 JB
,
got7 jackson
,
GOT7 Jinyoung
,
got7 mark
,
got7 youngjae
,
got7 bambam
,
GOT7 Yugyeom
,
JB GOT7 YOUTUBE
,
GOT7 JB YOUTUBE CHANNEL
,
GOT7 MARK YOUTUBE CHANNEL
,
MARK TUAN YOUTUBE CHANNEL
,
Team Wang
,
DID GOT7 DISBANDED
,
GOT7 disband
,
GOT7 COMPANY
,
GOT7 new company
,
GOT7 OWN COMPANY
,
GOT7 LEAVE JYP
,
JYP Entertainment
,
GOT7 UPdates
,
GOT7 News
,
GOT7 ENTERTAINMENT
,
iGOT7
,
GOT7 MEMBERS SOLO
,
GOT7 comeback
,
GOT7 NEW AGENCY