TWICE Reaches 500 Million Views On YouTube Twice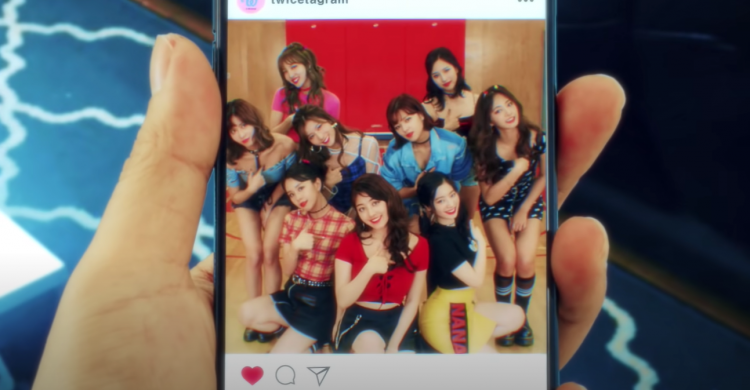 TWICE, a household name in every South Korean home. TWICE is famous not only for its eye-popping visuals, harmonic vocals, and JYP-patented dance moves but also for breaking records.
Back in 2019, TWICE was awarded the record for the highest amount of sales for female artists on Gaon. In 2020, TWICE was able to sell 563,000 copies of "MORE & MORE" (TWICE's 9th mini-album).
This being the greatest number of albums sold in totality for a female K-Pop group on the Gaon Chart. Additionally, the title track of the album, "MORE & MORE," also appeared for the first time on Billboard 200 at exactly No. 200. This was marking the TWICE's first time on the chart.
Moreover, TWICE also was the second most top-selling K-pop girl group of 2020 with 1.28 million sales. The albums released in 2020 were "MORE & MORE" and "Eyes Wide Open." They were second only to BLACKPINK.
Now in 2021, TWICE has started the year with another personal record.
On February 9, 2021, at approximately 7:45 p.m. Korea Standard Time, the music video for TWICE's "Likey" finally made it to 500 million views on YouTube. The MV came out on October 30, 2017, at 6 p.m. KST. With that, the MV took approximately three years to reach this amazing goal with this number of views for the second time.
Additionally, "Likey" is TWICE's second music video to make it to 500 million views. The first Music Video being "TT" which was released on October 23, 2016. "TT" currently has 567+ million views as of writing this article.
Watch out for TWICE's "What is Love?" which was released on April 9, 2018, and is already on 466+ million views.
TWICE has been on a hot streak since their debut, and it seems as though the group is venturing into the more record-breaking territory as TWICE's duo of Dahyun and Chaeyoung released their MV "Switch to me" as per writing this article.
© 2022 Korea Portal, All rights reserved. Do not reproduce without permission.