'NCIS: Los Angeles' Season 10 Episode 17 Spoilers: Deeks Is Having Unexpected Visitor On His Wedding Day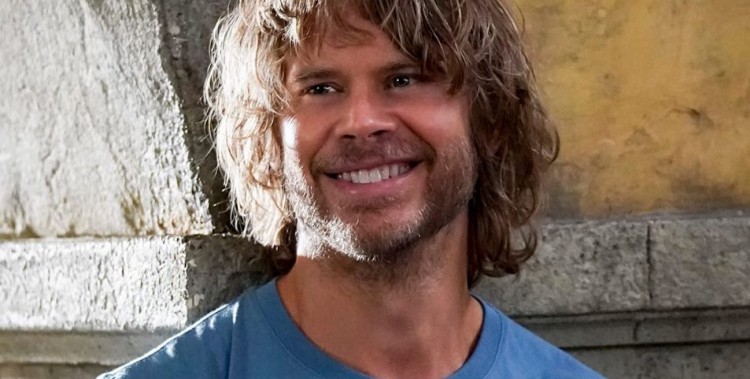 The Densi wedding will not go as smoothly as they want it to be. In the upcoming NCIS: Los Angeles Season 10 Episode 17, there will be a wedding crasher and he is someone that Deeks would not exactly want to see again especially on his very special day.
An old acquaintance of Deeks (Eric Christian Olsen), Anatoli Kirkin (Ravil Isyanov), will appear on his wedding day. The worst thing is that he is not alone. He will bring someone along and they may cause trouble at the wedding as fans have known of his association with Russian organized crime.
Viewers have known that Deeks is not exactly friends with Kirkin as the latter has a crush on him. Having him on his wedding spells trouble at all angles. Based on photos of Kensi's (Daniela Ruah) wedding dress, it looks like she will get into a fight before she exchanges vows with Deeks.
The teaser for Episode 17, titled "Till Death Do Us Part," shows a car literally crashing the wedding and the female NCIS agent is seen kicking butts while on her wedding gown. The good news is that the episode will still have a happy ending as Agents G. Callen (Chris O'Donnell) and Sam Hanna (LL Cool J) are seen accompanying Kensi as she walks down the aisle.
"You can't have a Kensi-Deeks wedding that goes completely smoothly from beginning to end. Kensi rips it herself so she can kick someone! I actually asked for that. I said, 'We have to have Kensi fighting in the wedding dress,'" Ruah told TV Guide Magazine (via tucson.com) while pointing to a tear in her gown.
If Deeks is not pleased to see Kirkin, it could be a different situation with Callen. NCIS LA fans last saw Kirkin in Episode 16 of the previous season when Callen's father, Nikita Aleksandr Reznikov (Daniel J. Travanti), was taken by State Department and Diplomatic Security Service.
Callen's father who was a former KGB officer. The team look for Kirkin so they could trade him to the Iranian instead of Callen's father. They found him but he escaped. Eventually, Reznikov got traded for the two American photographers being held hostage in Iran.
A talk with Kirkin could mean Callen might get his revenge on the former for escaping from the supposed trade. In the teaser, Callen is seen telling someone that Densi's wedding might be his favorite day ever while looking at a TV monitor showing Anatoli at the interrogation room with someone. The Densi wedding will unfold in NCIS: Los Angeles Season 10 Episode 17 on March 17 at 9 p.m. ET on CBS.
© 2020 Korea Portal, All rights reserved. Do not reproduce without permission.