'NCIS: Los Angeles' Season 10 Episode 16 Spoilers: Team Investigates Murder Of A Journalist; Kensi & Deeks On Finishing Touches Of Their Wedding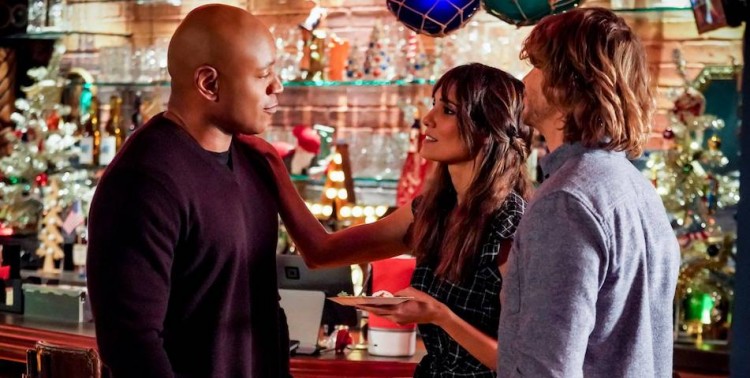 The NCIS Los Angeles team will be called in to look into a car accident but their investigation made them conclude that it is not an accident. Someone tampered the car and it caused the accident that resulted in the death of a journalist in NCIS: Los Angeles Season 10 Episode 16. This makes it a murder case.
The journalist is writing a story that will expose the mishandling of classified military operation. Agent G. Callen (Chris O'Donnell) tells fellow agent Sam Hanna (LL Cool J) that someone killed the journalist to keep the story from getting out.
The NCIS: Los Angeles Season 10 Episode 16, titled "Into The Breach," will bring back Marsha Thomason as NCIS Special Agent Nicole DeChamps. She had worked with the team in several cases in the past.
Meanwhile, aside from working on the case at hand, Deeks (Eric Christian Olsen) and Kensi (Daniela Ruah) will also work on the last details of their forthcoming wedding. The couple could be working on the final guest list. It is also likely that the last remaining item on the couple's to-do list is Hetty Lange (Linda Hunt).
Deeks and Kensi know how important the NCIS LA Operations Manager is on their relationship. When Hetty found out about Deeks and Kensi's relationship, she did not oppose it but gave the two the necessary advice. Hetty also created the liaison position between the LAPD and NCIS and offered it to Deeks. Moreover, the two saw how their lady boss protected their relationship when Deeks is being investigated by LAPD.
Hence, it is only fitting that they use all their resources to find Hetty and make sure that she will attend their wedding. Not to mention, Deeks would love to see at his wedding the person he listed as next of kin.
Ruah earlier shared a photo of the cover page of Season 10 Episode 17 script which hinted that the Densi nuptial could be happening in March. NCIS LA executive producer R. Scott Gemmill also earlier teased that the Densi wedding will "smells like sunshine and gunpowder."
"A meme that developed between Kensi and Deeks, where he said she smells like sunshine and gunpowder. Their wedding will be a perfect example of that," Gemmill told Entertainment Weekly.
The sunshine part is understandable as Kensi is expected to be a glowing bride on her wedding day. The gunpowder part, however, seems to an odd description of a happy wedding. But Kensi is likely to smell gunpowder when she still joins the team in solving a case before she exchanges vow with Deeks.
NCIS: Los Angeles Season 10 Episode 17 is set to air on March 10 since the sixteenth episode will be on March 3. It is unclear why NCIS: LA is taking another break on February 24.
© 2021 Korea Portal, All rights reserved. Do not reproduce without permission.