'Where Stars Land' Episodes 19 & 20 Spoilers: Soo Yeon Gets Seriously Injured; In Woo Picks Up A Hint About Soo Yeon's Secret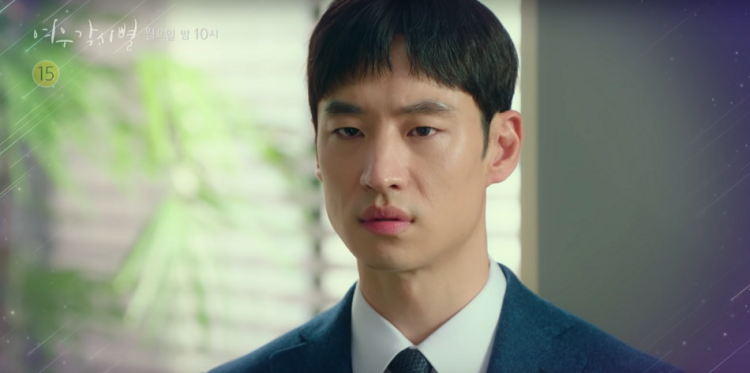 The tension between Lee Soo Yeon and Seo In Woo will escalate in the upcoming Where Stars Land Episodes 19 and 20. In Woo will continue with his obsession to expose Soo Yeon's secret and he will use Han Yeo Reum to known everything that Soo Yeon has been hiding. It looks like Soo Yeon will finally know that In Woo has been talking to Yeo Reum and he is definitely not happy about it.
Soo Yeon (Lee Je Hoon) will get injured once again but this time, it looks like it will be more serious than the last. In the previous episode, his right arm and leg got damaged after a thug used a taser on him.
He also did not listen to Mr. Jang's (Park Hyuk Kwon) advice that he should take a rest and heal completely before he could use the device again. Instead, he used the device so he can go the airport and talk to Security Service manager Choi Moo Ja (Lee Sung Wook). Soo Yeon also talked to Yeo Reum (Chae Soo Bin) and they agreed to meet later that night.
On his way to pick up Yeo Reum, Soo Yeon's body support malfunctioned again. His Iron Man-inspired right arm and leg get violently attached to the car door. He tried to pull his arm but the force he created only shattered the glass window of the car.
In a sneak peek for Where Stars Land Episodes 19 and 20, Soo Yeon is seen with cuts and bruises on the right side of his body while Mr. Jang is looking into it. It seems like he will need another time off from work again.
This is could be the reason why In Woo (Lee Dong Gun) will ask Yeo Reum again about Soo Yeon's condition. The two, however, will be seen by Soo Yeon. By the looks of his face, he is not pleased that the woman he loves is talking the person who wants to bring him down.
The clip also shows Soo Yeon's hand twitches while confronting In Woo in front of Yeo Reum. Both In Woo and Yeo Reum have a puzzled look in their faces while looking at Soo Yeon's hand.
Elsewhere, it looks like Na Young Joo (Lee Soo Kyung) will get involved in another dispute at the airport and she will get hurt. She was seen nursing her wounded lip at the airport's comfort room.
Where Stars Land tells the story of the employees at the Incheon International Airport. Soo Yeon is a rookie employee who secretly uses a support device to be able to move and live a normal life while Yeo Reum is a clumsy but hardworking employee at the airport.
The K-drama airs every Monday and Tuesday. Where Stars Land Episodes 19 and 20 will air on November 5 at 10 p.m. KST on SBS.
© 2019 Korea Portal, All rights reserved. Do not reproduce without permission.