Stars Who'll Be Entering Military Duty In 2017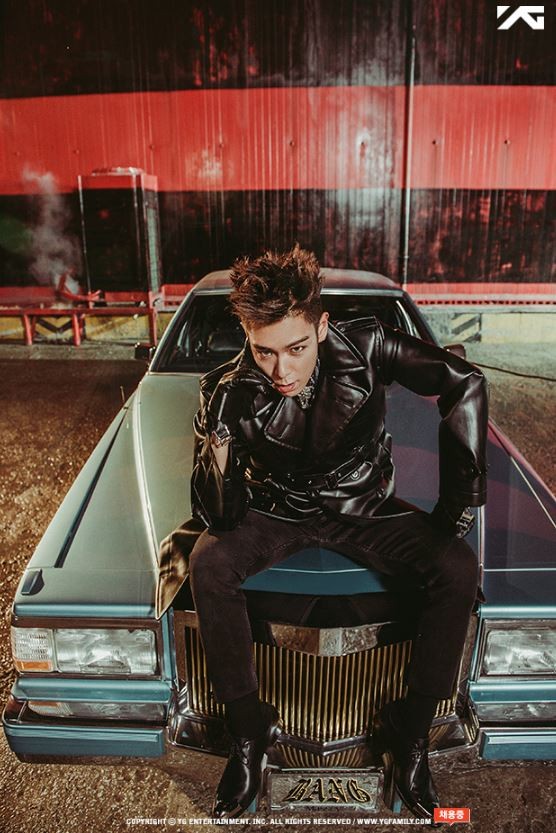 Alas, the brand new year means fans would have to see these big names in the entertainment world temporarily leave the limelight in order to serve their country.
Fans have been bracing themselves for this moment when they'd have to see their beloved entertainers step back from the entertainment world in almost two years.
The big names expected to start serving their military duties this year are Big Bang's 29-year-old member T.O.P. and JYJ's 30-year-old member Junsu on February 9; SS501's 30-year-old member Kim Hyung Jun in April; and 29-year-old "Reply 1997" star Seo In Guk, 29-year-old "Smile Again" actor Ji Chang Wook, 29-year-old "King of Baking" star Joo Won, 2PM's 28-year-old rapper Taecyeon and Super Junior's 28-year-old singer Kyuhyun.
The 30-year-old "Sungkyunkwan Scandal" actor Yoo Ah In's application for military conscription will depend on the results of his third medical examination concerning his shoulder injury which he incurred while filming the 2015 crime action comedy film "Veteran."
Among the list, T.O.P. probably gained the most attention for his military enlistment as it coincided with Big Bang's much anticipated comeback and release of their album "MADE The Full Album."
He used to say that it still felt unreal but bandmate G-Dragon revealed that T.O.P. "often cries these days" and even losing weight as the upcoming military enlistment drew nearer.
"That's what happens when you're about to go to the military," said Kyuhyun, who co-hosted MBC's "Radio Star" where Big Bang made their revelations last month.
Co-hosts, however, teased that Kyuhyun was gaining weight instead.
T.O.P. shed tears during a concert in Japan and bid temporary farewell to the V.I.P. fans.
2PM also released their sixth album "Gentleman's Game" which Taecyeon revealed would be their last promotion as the members prepare for military enlistment.
Meanwhile, Seo In Guk looked forward to joining the army as he approaches 30.
"In art, in music, in everything, I think the more you experience, the more people can empathize with you. If I enter the army, I'll experience so much," he told Seoul Economy, according to Drama Beans. "Of course, since [army life] isn't something I've tried, I could make a mistake or it might not go very well, but I think there are lessons to be learned even from those mistakes.
© 2023 Korea Portal, All rights reserved. Do not reproduce without permission.
Tags:
2017 military enlistment
,
Big Bang
,
Radio Star Big Bang
,
big bang comeback
,
big bang MADE
,
T.O.P. Big Bang
,
Big Bang G-Dragon
,
Big Bang MADE The Full Album
,
Radio Star
,
T.O.P. mandatory military conscription
,
T.O.P. cries often
,
T.O.P. losing weight
,
T.O.P. revelations
,
T.O.P. military enlistment
,
Junsu
,
Junsu military enlistment
,
JYJ
,
Kim Hyung Jun
,
Kim Hyung Jun military enlistment
,
SS501
,
Seo In Guk
,
Seo In Guk military enlistment
,
Reply 1997
,
Ji Chang Wook
,
Ji Chang Wook military enlistment
,
Smile Again
,
Joo Won
,
Joo Won military enlistment
,
King of Baking
,
Taecyeon
,
Taecyeon military enlistment
,
2PM
,
2PM Taecyeon
,
2PM news
,
Kyuhyun
,
Super Junior Kyuhyun
,
Cho Kyuhyun
,
Kyuhyun military enlistment
,
Super Junior
,
Yoo Ah-in
,
yoo ah in military enlistment
,
Yoo Ah In shoulder injury
,
Sungkyunkwan Scandal
,
Veteran
,
2PM Gentleman's Game