Big Bang's T.O.P. Sheds Tears And Bids Fans Farewell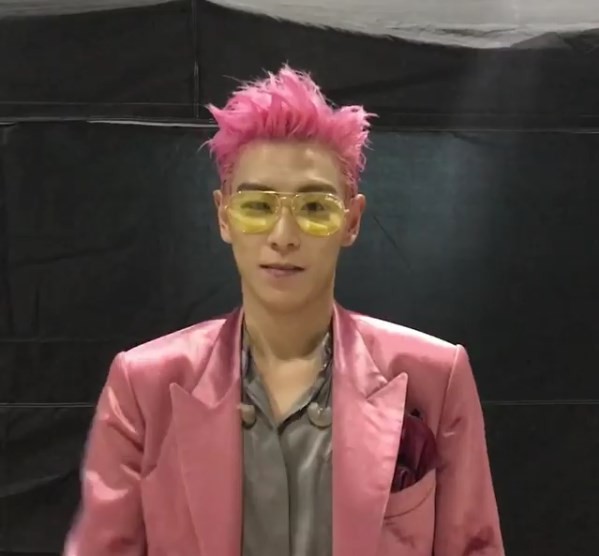 Big Bang's main rapper T.O.P. became emotional as he talked to the audience about his upcoming enlistment and then left a temporary farewell message on social media.
According to allkpop, Japanese media outlet Nikkan Sports reported that the 29-year-old Big Bang star shed tears as he talked about his military enlistment during a concert in Japan.
"The stage is always important but the dorm tour, and especially today's stage, holds extra special meaning," said T.O.P., who was deeply moved by an event his fans prepared for him. "People say there isn't much time left of the 5 of us together but I think the 5 of us will be together forever."
The singer-actor then talked about how much his bandmates meant to him.
"A lot of things have happened but the 5 of us meeting each other is my most precious experience," he said.
He also asked a favor from his fans. He asked the fans to stand by them so that Big Bang can continue to be together.
T.O.P. posted Thursday a video of himself on Instagram after concluding their concert. He sported pink-dyed hair and a pink coat over a gray long-sleeve shirt, waved and posed a finger heart to his fans.
"We will be saying goodbye temporarily," wrote T.O.P. "Stay healthy. I think I'll miss you guys very much. I'll come back after a lot of growth."
T.O.P. applied to be conscripted as a police officer under his real name Choi Seung Hyun on October 25. He's expected to enter for military duty by February 2017.
He previously said that his upcoming military enlistment felt "unreal."
Yet bandmate G-Dragon revealed that T.O.P. is losing weight and "cries often these days" with the conscription drawing nearer.
Big Bang made a comeback December 12 for their album "MADE The Full Album," their first full-length release after eight years. They will end their 10th anniversary celebration with a final concert "BIGBANG10 The Concert 0.TO.10 Final" Jan. 17-18, 2017.
V.I.P. fans may have to wait a long while before they see the group as complete again since the rest of the members are expected to start enlisting by next year.
© 2023 Korea Portal, All rights reserved. Do not reproduce without permission.