A Possible Reawakening: Source Music Fails To Garner 'GFRIEND' Copyrights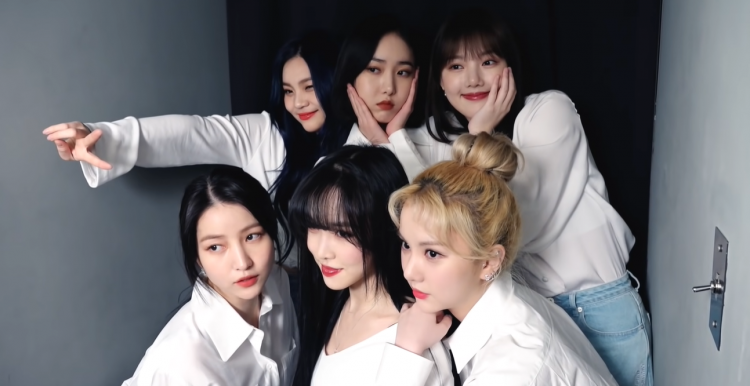 It seems like the members of GFRIEND could have a possible reunion!
READ: Third Generation Domination: TWICE, BLACKPINK, & Red Velvet Are The Reigning Queens Of Twitter, See Full Rankings
Previously in March of last year, Source Music tried to register for a trademark with the Korean Intellectual Property Office. But it seems like all negotiations have come to a close.
Source Music's trademark application was rejected on the 14th of July this year by the Korean Intellectual Property Office. This came with notification of submission of opinions regarding the trademark.
The Korean Intellectual Property Office explained that they rejected the application as the trademark for "G-FRIEND" was similar to the English name for the 6-member South Korean girl group GFRIEND. Thus, this cannot be trademarked.
Source Music's attempt to trademark "GFRIEND" (without the dash) was also rejected as the trademark "GFRIEND" is directly connected with the 6-member South Korean girl group GFRIEND. The girl group is thusly identifiable by the general consumers.
READ: Sowon, Former GFRIEND Leader, Confirms That Her K-Pop Group Were Unaware Of Their Sudden Disbandment!
This means that using the trademark by the applicant for product use can start misconceptions and possible deception to the consumers.
Moreover, Source Music was able to previously attain the trademark rights for the official logo used by GFRIEND during their promos. But they have failed to garner the rights of the name itself.
Ultimately, what does this imply for GFRIEND's fans (aka Buddys)? The girl group can now legally promote under their former name GFRIEND without being legally in trouble with Source Music.
Though, the former GFRIEND members could face legal troubles when if they use their previous official logo and other similar icons. Adding to this, GFRIEND's previous songs are still registered under Source Music. This means that it might be difficult to promote their old tracks.
READ: BUDDYs Emotional As VIVIZ's SinB Talks About GFRIEND's Abrupt Disbandment & More!
Ultimately, this means that it is possible for the members of GFRIEND to use their old name as Source Music does not have control over the copyright.
Notably, the members of GFRIEND went their separate ways after parting with Source Music. SinB, Eunha, and Umji re-debuted as VIVIZ. On the other hand, Sowon, Yuju, and Yerin debuted as soloists.
© 2023 Korea Portal, All rights reserved. Do not reproduce without permission.