Fans Upset At SM Entertainment For Supposedly Manipulating The List Of Fansign Winners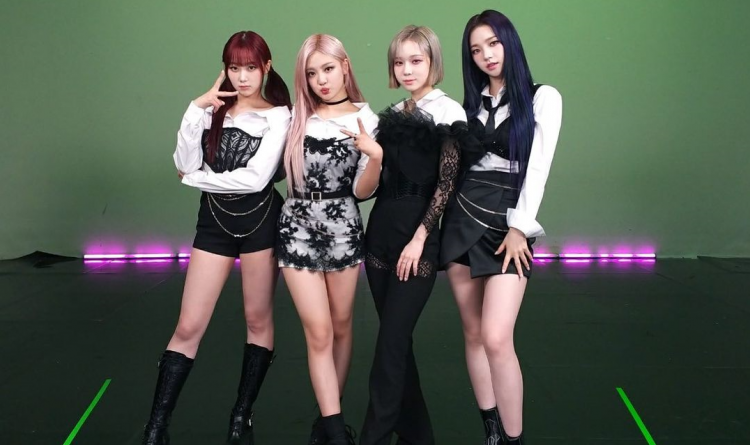 Fans are not happy with SM Entertainment. The label was recently accused of rigging the list of winners for a fansign for Super Junior. This all began when an aespa fan noticed that there were a lot of similar names on the winners' lists.
READ: aespa Shatters BLACKPINK's Girl Group Pre-Orders Record With Their Upcoming 'Girls' Comeback
Furthermore, not only were the names the same, but the duplicated winners' phone numbers and emails were also the same. Notably, other fans claimed that the people in charge created fake emails.
User @_m0ng9 noted:
"No way would SM Entertainment would have to fabricate the fansign winners list, right? LOL. So you're saying that the people going for aespa's face-to-face fansign also going for Super Junior's because they're fans of both groups? Right? SM? They only covered either the front or back of the emails and made up some pinkblood nonsense email. Huh?"
To further stoke the flames, a comparison between the name lists showed both the repeated names and emails. Understandably, aespa's MYs were unhappy that their details were used to make up the winner list for another K-Pop group.
에스엠이 팬싸 명단으로 주작할리가 있겠어 ㅋㅋ
ㅇㅅㅍ 대면을 가는사람이 슈빠주니어 대면가는 겸덕인?거겠죠? 네?에스엠 선생님들?
메일 앞뒤만 가리고 지들멋대로 핑크블러드 이런메일만 만들면다인가? 응? pic.twitter.com/QzKVN9J78N — 몽구 (@_m0ng9) July 15, 2022
READ: SM Entertainment Officially Announces 'Welcome To The NeoCiTy' Global Audition To Recruit New NCT Members
A fan who noticed that her details were duplicated made an explanation. As per the fan, she had entered the event and won the fansign for aespa, but was stunned to see her name on the Super Junior list of winners. This was surprising as she had never bought any Super Junior album.
당연함 .. 슈주 명단에 나 잇는데 나 슈주 앨범 산 적 없음 ...
엥 해서 드갓는데 이름 똑같고 이메일 앞자리 똑같네영 ~.... https://t.co/Puf1HyD7HR — 루 (@ruandru) July 15, 2022
Adding to this, the aespa fan also shared that she had gotten a text message notifying her of her win for aespa alone. She never received a message about Super Junior's fansign.
K-Pop fans are surprised that a company such as SM Entertainment is embroiled in such scandals. Netizens are confused at the intentions of the label as Super Junior will only be having one fansign for this year.
READ: A Legendary Return: Super Junior To Make A Comeback With Their 11th Full-Length Album
As of writing this article, SM Entertainment has not yet released a statement on the matter.
© 2023 Korea Portal, All rights reserved. Do not reproduce without permission.
Tags:
kwave
,
kwave news
,
kwave updates
,
Kpop
,
kpop news
,
Kpop updates
,
SM
,
SM artists
,
SM Entertainment
,
SM Entertainment artists
,
SM Entertainment news
,
SM Entertainment updates
,
SM Entertainment aespa
,
sm entertainment Super Junior
,
aespa
,
aespa news
,
aespa updates
,
aespa fansign
,
Super Junior
,
Super Junior news
,
Super Junior updates
,
Super Junior fansign