Red Velvet Prove Why They Are Queens In Their Recent Performance At Korea University's Festival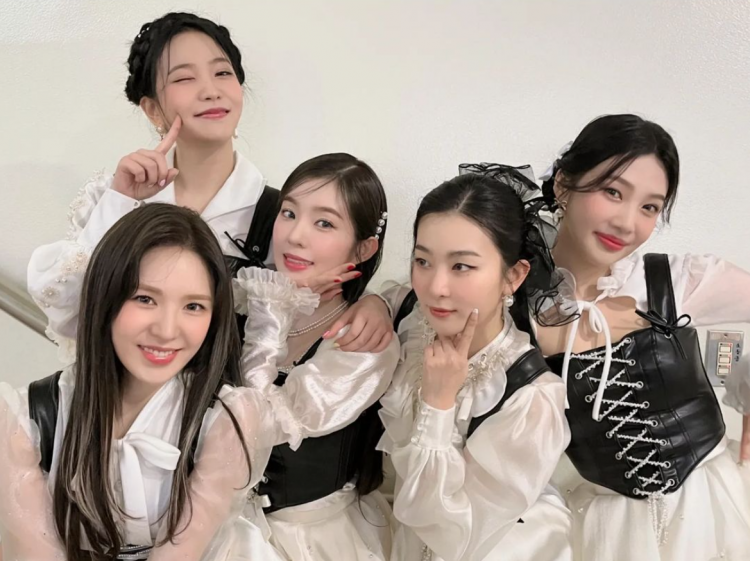 Aside from being immensely talented and beautiful, the members of SM Entertainment's Red Velvet have captured the hearts of their fans with their sweet personalities. Notably, this was in full view during their recent performance at Korea University's Festival.
READ: A Plethora Of 'Red Velvet Flavors': Irene, Seulgi, Wendy, Joy, & Yeri's Favorite Foods
Summer has finally arrived in South Korea and with it comes a plethora of college festivals. Notably, at Korea University's festival, "IPSELENTI 2022," the members of Red Velvet were among the idols who performed. The girl group danced, sang, and interacted with more than 10,000 fans gathered on the school's field.
Understandably, idols such as Jay Park, aespa, and PSY also performed for the crowd. Yet Red Velvet amazed fans not only with their performance but also with their stage manners.
Fans could not stop praising the girl group for having fun interactions with the fans. Evidently, the highlight for some students was when Joy taught them her iconic part in Red Velvet's "Feel My Rhythm".
너무 착함.. 너무 예쁨.. 사람 자체가 그냥 사랑스러웠어.
꽃가루를 날려 너무 잘 알려줌!!! ㅈㄴ 귀여웠다고...#레드벨벳 #조이 pic.twitter.com/i7U4eRexYV — 프넌 (@Dedicate_JT) May 27, 2022
READ: SM Entertainment's aespa Are Once Again Lip-Syncing & MYs Are Not Happy
Furthermore, fans were happily surprised when Red Velvet sang the school's representative song. The SM Entertainment then tried to do the school's cheer. As fans hyped up Red Velvet, the girl group gave back the same energy, making their fans feel appreciated.
Due to this, netizens and fans had nothing but praise for the K-Pop girl group. It can be assumed that Irene, Wendy, Seulgi, Joy, and Yeri love their ReVeluvs as much as their fans love them.
Congratulations to SM Entertainment's Red Velvet!
READ: Red Velvet's Joy To Star Alongside Choo Young Woo In Upcoming Kakao TV K-Drama
Check out Red Velvet's fancam here:
Stay tuned for more news and updates regarding Red Velvet and other K-Pop artists!
© 2023 Korea Portal, All rights reserved. Do not reproduce without permission.
Tags:
IPSELENTI 2022
,
IPSELENTI 2022 news
,
IPSELENTI 2022 updates
,
IPSELENTI 2022 performers
,
Red Velvet IPSELENTI 2022
,
IPSELENTI 2022 Red Velvet
,
kwave
,
kwave news
,
kwave updates
,
Kpop
,
kpop news
,
Kpop updates
,
SM
,
SM artists
,
SM Entertainment
,
SM Entertainment artists
,
SM Entertainment news
,
SM Entertainment updates
,
SM Entertainment Red Velvet
,
Red Velvet
,
Red Velvet News
,
Red Velvet Updates
,
Red Velvet members