GOT7's Jay B & BamBam Adorably Welcomes Jinyoung & His New Account On Twitter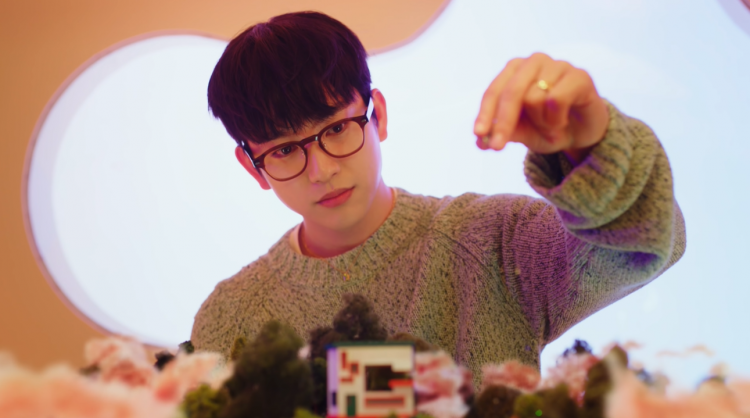 Jay B, Mark Tuan, Jackson Wang, Jinyoung, Youngjae, BamBam, and Yugyeom affectionately annoy one another on a regular basis. But due to focusing on their solo careers, Ahgases have missed GOT7's iconic sibling energy.
READ: GOT7 To Go Global? Jay B Teases International Ahgases With Possibility Of World Tour
Though fans were able to witness it again due to the boy group's long-awaited group comeback earlier this week. But it seems like GOT7 is not done annoying one another. Recently, the boy group showcased their sibling energy yet again. But this time, they did it via Twitter.
Notably, GOT7's visual recently open a new personal Twitter account. On the 28th of May, Jinyoung surprised Ahgases by opening a new Twitter account. This was almost immediately confirmed as legitimate by GOT7's official group account.
GOT7's Jinyoung then decided to make his very first Tweet. The visual posted a photo of himself with the caption, "I made a Twitter account!!"
만들었어요!! pic.twitter.com/X9IFmHpb6f — 박진영 (@JINYOUNG) May 28, 2022
READ: 'We Sacrificed Our Childhood' GOT7's BamBam & Yugyeom Spills Tea On Debuting At Such A Young Age
Soon afterward, GOT7's spoiler king affectionately replied to Jinyoung's post. BamBam first replied by saying "follow me." Seeing this, Jinyoung replied, "thank u." Not wanting to leave his fellow GOT7 member alone, BamBam adorably responded to the tweet with a photo of Jinyoung turning into the Pepe the Frog meme.
pic.twitter.com/ZZIig2LUUa — BamBam (@BamBam1A) May 28, 2022
Wanting in on the fun, GOT7's Jay B also responded to Jinyoung's tweet by writing, "So cute, hehehehe." Jinyoung then replied to his leader with a thumbs-up emoji. Seeing this, BamBam then added a funny gif response to Jay B's tweet.
쏘큐트 ㅋㅋㅋㅋ

— JAY B (@jaybnow_hr) May 28, 2022
pic.twitter.com/RaB3faXmoU — BamBam (@BamBam1A) May 28, 2022
READ: When Passion Meets Burnout: GOT7's Jinyoung Admits He Almost Gave Up On The Industry
It seems like the members of GOT7 will never change their ways and Ahagses are fine with this.
At present, GOT7's Jinyoung is preparing to star in the 2nd Season of "Yumi's Cells."
© 2023 Korea Portal, All rights reserved. Do not reproduce without permission.
Tags:
kwave
,
kwave news
,
kwave updates
,
Kpop
,
kpop news
,
Kpop updates
,
GOT7
,
GOT7 News
,
GOT7 UPdates
,
GOT7 Jinyoung
,
GOT7 Jinyoung news
,
GOT7 Jinyoung updates
,
Jinyoung
,
Jinyoung news
,
Jinyoung updates
,
twitter
,
Twitter news
,
Twitter updates
,
Twitter Jinyoung
,
Twitter GOT7 Jinyoung
,
GOT7 Jinyoung Twitter
,
Jinyoung Twitter