'We Sacrificed Our Childhood' GOT7's BamBam & Yugyeom Spills Tea On Debuting At Such A Young Age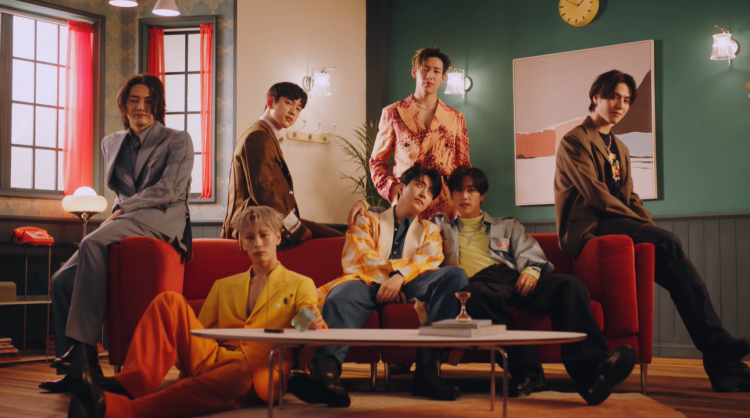 Is debuting young in the K-Pop industry a bad thing? The maknae line of GOT7 was recently featured in an interview with GQ Australia and they talked about how they felt debuting at a young age.
READ: BamBam Shows His Soft Side As GOT7 Member Admits Fear Of Losing Ahgases
Both GOT7's BamBam and Yugyeom, hailing from the 97-liners group of maknaes, debuted at the age of 16.
Ahgases who have been with GOT7 since the beginning have seen the individual growth of the members. Adorably, the Thai idol shared that he also saw not just his growth, but his fellow members as well.
During their recent promotions for their recent comeback with their "GOT7" EP and the title song "NANANA," Jay B, Mark, Jackson, Jinyoung, Youngjae, BamBam, and Yugyeom have described themselves as old school friends. This is because the boy group grew up together.
READ: Jackson Wang Reveals To Ahgases The Difference Between Promoting Alone & Promoting With GOT7
Though the GOT7 members don't feel like they lost their youth. As per journalist Taylor Glasby, "They debuted at sixteen but neither of them, says BamBam, have felt compelled to try and relive a lost youth."
Furthermore, GOT7's Yugyeom mainly talked about how overall had no regrets about starting his career in K-Pop at a young age. The main dancer revealed that he feels like they had a normal teenage phase.
"To be honest, I don't think we even went through a special teenage phase, I don't regret starting early," GOT7's Yugyeom expressed.
GOT7's BamBam felt the same way. The Thai idol believed that most people his and Yugyeom's age were just finishing college. Although the two already established their careers and are satisfied.
READ: A Bright Green Future: GOT7 Members Talk About Disbandment, Military Service, & More
GOT7's BamBam added, "We're now twenty-four and other people are just finishing college and stuff but, for us, we've already set up our skills and experience and lifestyle. Yes, we sacrificed our childhood but we got the things we wanted."
© 2023 Korea Portal, All rights reserved. Do not reproduce without permission.
Tags:
GQ Australia
,
GQ Australia news
,
GQ Australia updates
,
GOT7 GQ Australia
,
GQ Australia GOT7
,
GQ
,
GQ news
,
GQ updates
,
GQ GOT7
,
GOT7 GQ
,
kwave
,
kwave news
,
kwave updates
,
Kpop
,
kpop news
,
Kpop updates
,
GOT7
,
GOT7 News
,
GOT7 UPdates
,
GOT7 members
,
GOT7 maknae line
,
GOT7 maknaes
,
got7 bambam
,
GOT7 BamBam news
,
GOT7 BamBam updates
,
GOT7 Yugyeom
,
GOT7 Yugyeom news
,
GOT7 Yugyeom updates
,
bambam
,
bambam news
,
bambam updates
,
BamBam and Yugyeom
,
Yugyeom and BamBam
,
yugyeom
,
Yugyeom news
,
Yugyeom updates