New Couple Or Possible Cover-Up? BTS' V & BLACKPINK's Jennie Supposedly Spotted Together, YG Responds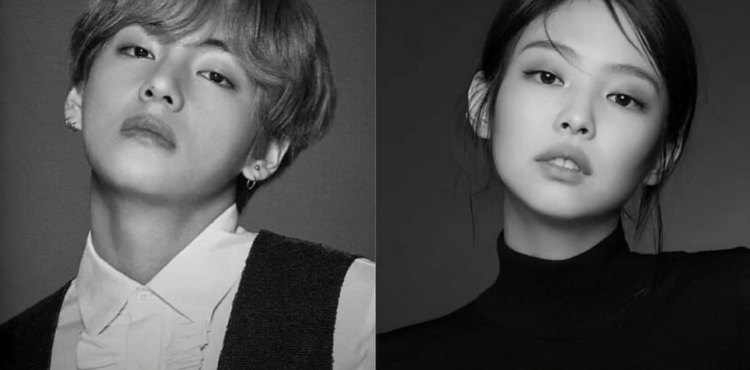 On the 22nd of May, photos featuring BLACKPINK's Jennie and BTS' V together went viral. The photos showed the two K-Pop stars in a car. Notably, V was in the driver's seat while Jennie was seen in the passenger's seat.
READ: Possible Romance In YG Entertainment, Dating Rumors Between BIGBANG's G-Dragon & BLACKPINK's Jennie Reignites
Netizens went on to say that the two were on Jeju Island. This almost immediately started dating rumors. K-Pop fans started to assume that the two were dating and were traveling together.
BTS V and BLACKPINK Jennie?!? pic.twitter.com/xAWg9mwxpc — mimi info (@mimi_info_o) May 22, 2022
Though instead of feeling one main opinion, netizens were divided regarding the dating rumors.
ARMYs went on to defend V by saying that the photos were edited. The BTS member's fans shared that the familiar photo was from BTS's reality program entitled "In The Soop." In the show, V had a little car ride with fellow BTS member J-Hope.
This is real photo v and j h o p e !!

Stop saying jennie because the photo is edit pic.twitter.com/45dSxCrv6X — el studying (@123_ilymanoban) May 22, 2022
BLINKs told somewhat of a different story. The fans confirmed that Jennie did own a similar pair of glasses. But beyond that, BLINKs also went on to question the photos featuring the BTS member and BLACKPINK member.
Some netizens agreed and shared that the photos were not edited. The reason for this was because of the authentic lighting and shadows. Furthermore, BTS' V was wearing a different set of clothing on his supposed trip to Jeju compared to what he rocked on the BTS reality show
Adding to that, other K-Pop fans noted that if the two idols were dating, they would actually be happy. Previously in December of 2021, both V and Jennie were already plagued with dating rumors. This began when V "accidentally" followed Jennie's Instagram account.
Some fans even went on to speculate that the dating rumors between the two idols were convenient. Most netizens are aware of the flack LE SSERAFIM has been getting mainly due to member Kim Garam. Thus some fans believe that the rumor is nothing but a cover-up.
READ: Both V & Jennie Get Severe Disrespect As BTS Member Accidentally Follows 'Solo' Singer On Instagram!
Fans also found it hilarious how YG Entertainment plainly reacted to the dating rumor.
"We have nothing to say," YG Entertainment announced.
On the other side of the fence, HYBE has not released any statement regarding the matter.
© 2023 Korea Portal, All rights reserved. Do not reproduce without permission.
Tags:
kwave
,
kwave news
,
kwave updates
,
Kpop
,
kpop news
,
Kpop updates
,
HYBE
,
HYBE artists
,
HYBE BTS
,
HYBE Labels
,
HYBE Labels artists
,
HYBE Labels BTS
,
BTS
,
bts news
,
BTS Updates
,
bts v
,
bts v news
,
BTS V updates
,
BTS V and BLACKPINK Jennie
,
BTS V and BLACKPINK Jennie dating
,
BTS V and BLACKPINK Jennie dating rumor
,
BTS V and BLACKPINK Jennie dating rumors
,
BLACKPINK Jennie and BTS V
,
BLACKPINK Jennie and BTS V dating
,
BLACKPINK Jennie and BTS V dating rumor
,
V
,
V news
,
V updates
,
V and Jennie
,
V and Jennie dating
,
V and Jennie dating rumor
,
V and Jennie dating rumors
,
Jennie and V
,
Jennie and V dating
,
Jennie and V dating rumor
,
Jennie and V dating rumors
,
YG
,
YG artists
,
YG Entertainment
,
YG Entertainment artists
,
YG Entertainment news
,
YG Entertainment updates
,
YG Entertainment BLACKPINK
,
YG Entertainment BLACKPINK Jennie
,
YG Entertainment Jennie
,
BLACKPINK
,
Blackpink news
,
Blackpink updates
,
blackpink jennie
,
BLACKPINK Jennie news
,
BLACKPINK Jennie updates
,
Jennie
,
Jennie news
,
Jennie updates