Unfortunate Departures: Female K-Pop Idols Who Parted Ways With Their Groups This 2022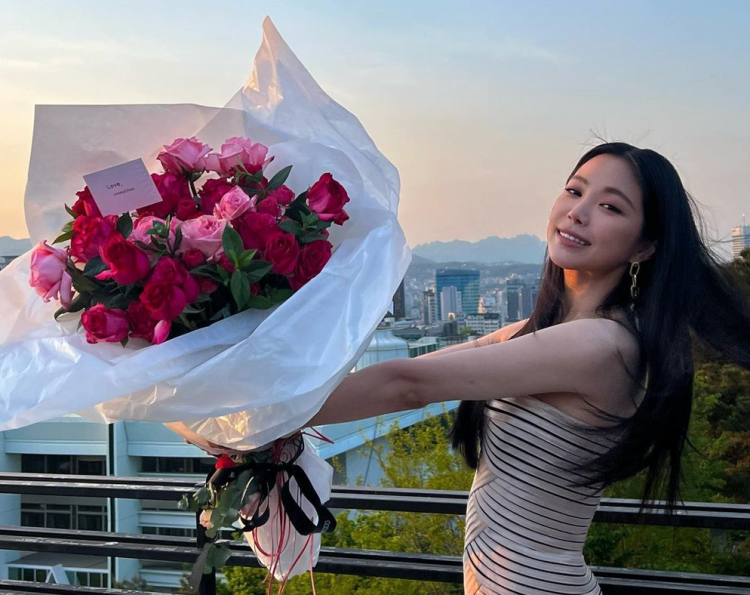 2022 has been an explosive year for K-Pop. Fans have witnessed unique and talented groups such as LE SSERAFIM, Kep1er, NMIXX, and many more make their debut. But as artists come into K-Pop, some artists also go.
In this article, we listed notable female K-Pop artists that have parted ways with their groups. Is your favorite K-Pop idol among them? Find out below!
Somyi - almost 7 years with DIA, departed January 9
Due to health reasons, Somyi has ended her contract with PocketDol Studio. The K-Pop idol herself never addressed the matter.
Notably, though Somyi debuted with DIA in 2017, she stopped promoting with them in 2020. Furthermore, Somyi last joined DIA with the girl group's sixth mini-album, "Flower 4 Seasons."
Denise - almost 2 years with Secret Number, departed February 5
On Instagram, Denise shared a post regarding her contract ending with her label. In the post, the idol showed how thankful she was as a Secret Number member. Denise also added that she will continue to support her fellow members.
Adding to this, Denise also thanked VINE Entertainment and the staff for taking care of her. The idol did not promote with Secret Number for their "Fire Saturday" comeback in October of 2021.
READ: Netizens & LOCKEY Saddened As Denise Parts Ways With VINE Entertainment & Secret Number!
Naeun - 11 years with Apink, departed April 28
After debating her situation, Naeun decided to leave Apink. The K-Pop artist went on to express that she will always remember her time as a member of Apink. The K-Pop idol turned actress also promised fans that she would have a quality career while supporting Apink from afar.
READ: Son Naeun Pens Emotional Letter Noting That She Is Departing From Apink!
Jiho - 7 years with Oh My Girl, departed May 9
Jiho is the most recent female idol to leave her group as of writing this article. The K-Pop artist revealed her interest in pursuing a new dream. Hearing this, WM Entertainment respected her decision. Thus, Jiho went on to not resign after her 7-year contract expired.
The K-Pop idol dropped a handwritten letter to Oh My GIrl's fan cafe confirming the news. Adding to this, Jiho let her fans know that she would support Oh My Girl all the way.
READ: OH MY GIRL's 'Destiny' Becomes Altered As Jiho Plans On Leaving WM Entertainment
© 2023 Korea Portal, All rights reserved. Do not reproduce without permission.
Tags:
kwave
,
kwave news
,
kwave updates
,
Kpop
,
kpop news
,
Kpop updates
,
Somyi
,
Somyi news
,
Somyi updates
,
DIA Somyi
,
DIA Somyi news
,
DIA Somyi updates
,
DIA
,
DIA news
,
DIA updates
,
Denise
,
Denise news
,
Denise updates
,
Secret Number Denise
,
SECRET NUMBER Denise news
,
SECRET NUMBER Denise updates
,
Secret Number
,
Secret Number news
,
Secret Number updates
,
Naeun
,
Naeun news
,
Naeun updates
,
apink naeun
,
apink naeun news
,
apink naeun updates
,
Apink
,
Apink news
,
Apink updates
,
Jiho
,
Jiho news
,
Jiho updates
,
Oh My Girl
,
Oh My Girl Jiho news
,
Oh My Girl Jiho updates
,
Oh My Girl Jiho
,
Oh My Girl news
,
Oh My Girl updates