More Than Just An Artist, LE SSERAFIM's Yunjin Shares Dream Of Changing The Idol Industry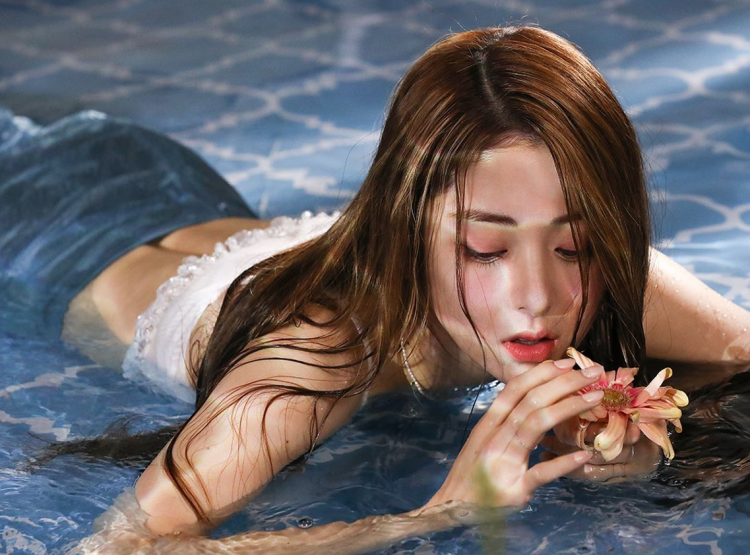 Some rookie idols want to top the charts. Others want to win their first award as fast as possible. What does LE SSERAFIM's Yunjin want to do? Simply change the entire idol industry.
READ: All For One, LE SSERAFIM Members Assure Kim Garam That They Have Her Back
The LE SSERAFIM member talked about her dream of change during her debut teaser. In the 34-second video, Yunjin proudly revealed, "I want to change the idol industry." Just recently, LE SSERAFIM's Yunjin was featured in an interview with Weverse Magazine and she once again talked about her goal.
The rookie K-Pop idol explained that her goal was something she said out of the blue due to going through certain things. LE SSERAFIM's Yunjin had known for a long time that there are some things in K-Pop that deserve to be changed.
LE SSERAFIM's Yunjin noted, "They asked me if there was anything I wanted to say and those were the things that naturally came out. I love music and dancing on stage and it makes me so happy, and I dreamed of becoming an idol because I wanted to work in Korea, but I started having certain feelings after being a trainee and having a chance to experience K-pop indirectly."
As per Yunjin, an example of one thing she wants to change is the strict standards that K-Pop idols have to follow. The LE SSERAFIM member knows that it is needed to be civil when being filmed, but the K-Pop rookie thinks that some of the rules are just too strict.
Yunjin noted that instead of following the strict standards for K-Pop artists, she wants to break each of them down. The LE SSERAFIM member agreed that idols have to behave in front of a camera, but she wants to create the kind of environment where she can express herself more openly instead of hiding while on camera.
READ: Odd Woman Out, LE SSERAFIM Showered With Compliments In Live Performance Except For One Member
Though changing the idol industry is a pretty daunting task (especially for a rookie), this seems like something LE SSERAFIM's Yunjin can realistically achieve.
© 2023 Korea Portal, All rights reserved. Do not reproduce without permission.
Tags:
kwave
,
kwave news
,
kwave updates
,
Kpop
,
kpop news
,
Kpop updates
,
HYBE
,
HYBE artists
,
HYBE news
,
HYBE updates
,
HYBE LE SSERAFIM
,
HYBE Labels
,
HYBE Labels artists
,
HYBE Labels news
,
HYBE Labels updates
,
HYBE Labels LE SSERAFIM
,
Source Music
,
Source Music artists
,
Source Music news
,
Source Music Updates
,
Source Music LE SSERAFIM
,
LE SSERAFIM
,
LE SSERAFIM news
,
LE SSERAFIM updates
,
LE SSERAFIM Yunjin
,
LE SSERAFIM Yunjin news
,
LE SSERAFIM Yunjin updates
,
Yunjin
,
Yunjin news
,
Yunjin updates