Amazon's Ad-supported Streaming Service Freevee Will Have A Dedicated App On Apple TV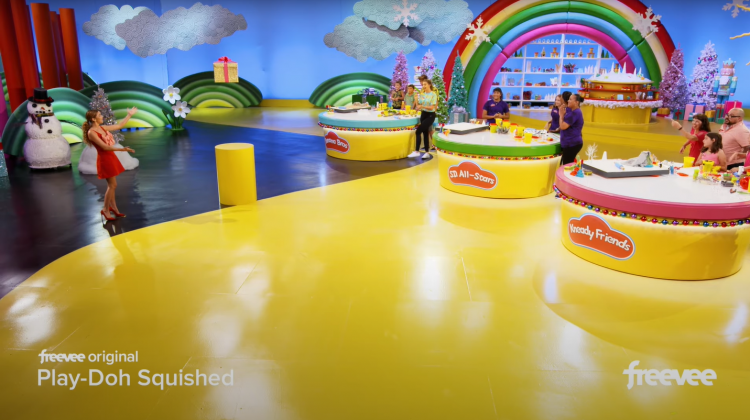 Amazon Freevee, formally known as IMDb TV, now has a dedicated Apple TV app, according to Amazon's announcement last Monday. Freevee was initially available on Apple TV through the Prime Video app, but now the ad-supported streaming service has its own app that can be downloaded from the App Store for the Apple TV 4K and Apple TV HD.
Freevee offers direct access to Amazon Studios shows such as Bosch: Legacy and Pretty Hard Cases as well as free movies and TV choices like Mad Men and Knives Out. The company recently signed a new deal with Disney that will let it feature a selection of Disney titles like Deadpool 1 and 2, Logan, Murder on the Orient Express, and The Post among others. It currently has over 75 channels streaming, with an exclusive channel that only plays Kim's Convenience.
READ: Google And Samsung Teamed Up To Help Users Sync Data Between Fitness Apps
The platform is free, supported entirely by its advertising during viewing sessions, but they cannot be skipped. Regardless, it's a welcome availability alongside Apple TV. The app is also downloadable on iOS, Android, Roku, some LG and Samsung smart TVs, Xbox, PlayStation, and more.
During its NewFronts presentation for advertisers earlier this month, Amazon revealed it is beta testing Virtual Product Placement in original shows on both of the networks. In contrast to regular product placement, instead of putting the product on the set somewhere, it's simply added in post-production. The blog post doesn't detail whether it will swap them for something else down the line, for example, switching out a conveniently-placed bag of M&M's for whoever wants to pay for placement.
READ: Roku Users Can Now Install The Apple Music App On Their Devices
There are also many other iterations of the free ad-supported streaming services available. Roku has been heavily developing its Roku Channel and YouTube recently added thousands of episodes of TV to its free, ad-supported offerings.
Ad support is gradually becoming a popular alternative for companies to fund their paid streaming services. HBO and Hulu offer ad-supported paid tiers of their services, and Disney Plus and Netflix might have ad-supported tiers coming out soon.
© 2023 Korea Portal, All rights reserved. Do not reproduce without permission.