Roku Users Can Now Install The Apple Music App On Their Devices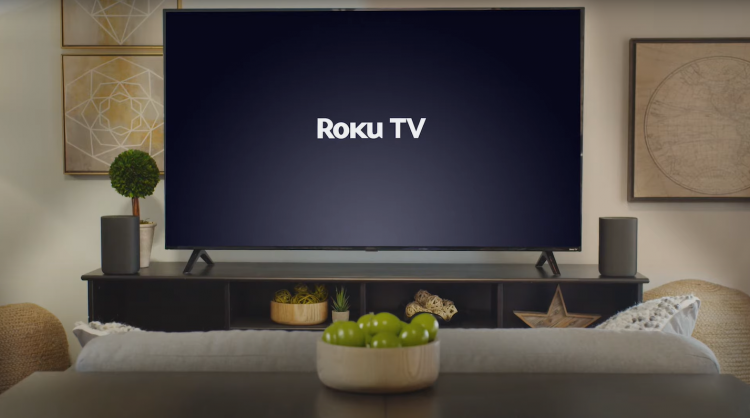 The Apple Music app is now available globally on all Roku devices. Starting yesterday, Roku users can download and access over 90 million songs and 30,000 expert-curated playlists from Apple Music through their streaming players, Roku TV models, and its audio products like the Roku Streambar Pro, among others.
Roku is an open streaming platform that is revolutionizing how consumers watch video content. Roku is at the forefront of the streaming age, having pioneered video streaming in the United States and rapidly expanding its reach across the globe.
Several years have passed since Apple's music launched on Amazon's Fire TV devices in 2019. Today, Roku users with an Apple Music subscription can easily live stream hits and classics with the Apple Music Radio, as well as listen to songs, albums, and playlists from their own music library.
READ: Apple's Pachinko Renewed For A Second Season, Bosses Reveal What's Next
Apple subscribers can also watch 4K music videos on their compatible Roku devices and gain access to Apple Music original shows, concerts, and exclusives, as well as personalized recommendations.
Sadly, Apple Music on Roku won't support features like lossless or spatial audio "at this time," according to Roku spokesperson Sophia Economou in an email to The Verge. Apple doesn't keep the features locked to its own platforms, yet they don't seem to be very common as well on TV-linked platforms. This can be disappointing for users whose Roku devices are coupled with sound systems.
READ: Parts, Tools, and Guides: Apple Launched Its DIY Phone Repair Service
Roku is one of the earliest video streaming services for television in the United States and continues to expand its reach across the globe. The streaming platform has an audience of over 61.3 million active user accounts. Apple Music is one of many large streamers to provide support for Roku. It's already collaborated with services like Pandora, Spotify, Amazon Music, Tidal, iHeart, TuneIn, Vevo, and several others.
Roku users can sign in to the app with an existing Apple Music subscription or sign-up for Apple Music anytime through the Roku channel store with a 1-month free trial. Apple Music plans are available for purchase starting at $9.99/month once the trial ends.
© 2023 Korea Portal, All rights reserved. Do not reproduce without permission.