Google's New Skin Tone Research Can Improve Search Result Inclusivity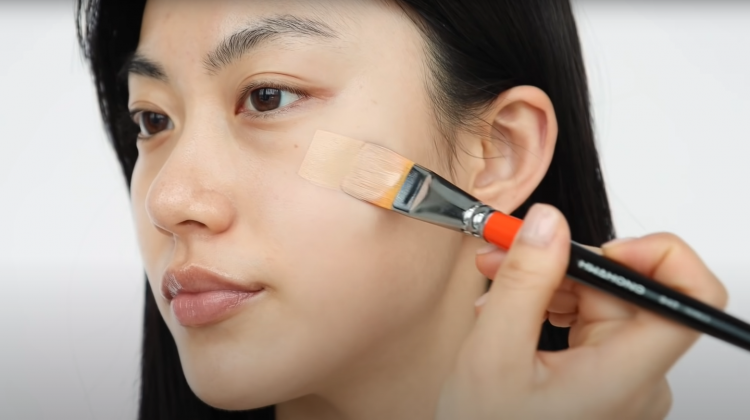 Google is working to promote a new scale for measuring skin tones with the hope of fixing problems of bias and diversity in the company's products. The tech giant is partnering with Ellis Monk, an assistant professor of sociology at Harvard and the creator of the Monk Skin Tone Scale, or MST.
To illustrate, the MST Scale is designed to replace outdated skin tone scales that are biased towards lighter skin. When older scales are used by tech companies to categorize skin color, it can lead to products that perform worse for people with darker coloring, explains Monk.
READ: Google's Near Me Mode Will Let Users 'Ctrl+F' Using Their Camera
"Unless we have an adequate measure of differences in skin tone, we can't really integrate that into products to make sure they're more inclusive," Monk shares with The Verge. "The Monk Skin Tone Scale is a 10-point skin tone scale that was deliberately designed to be much more representative and inclusive of a wider range of different skin tones, especially for people [with] darker skin tones."
Nowadays, there are a considerable number of devices and programs that perform worse with darker skin tones, especially those that operate using an AI. Apps designed to detect skin cancer, facial recognition software, and the machine vision systems used by self-driving cars, are a few examples.
Programmed system bias is influenced by several factors, but perhaps one of it's most common form come from the use of outdated skin tone scales when collecting training data. The Fitzpatrick scale is a popular skin tone scale widely used in both academia and AI. Developed in the '70s, it was originally designed to classify how people with paler skin burn or tan in the sun and was only later expanded to include darker skin.
The scale received criticism such as how it fails to capture a full range of skin tones and that this may mean that when a machine vision software is trained on Fitzpatrick data, it will also be biased towards lighter skin types.
READ: Google Announces The Pixel 6A Equipped With Their Tensor Chipset
The MST Scale uses 10 categories, wider than the 6 levels of the Fitzpatrick scale. Monk explains that the number was chosen based on his own research to balance diversity and ease of use. While there are skin tone scales that offer more than a hundred different categories, too much choice can lead to inconsistent results, according to Monk.
In order to promote the MST Scale in practice, Google created a new website, skintone.google, dedicated to explaining the research and best practices for its use in AI. The company mentions it's also working to apply the MST Scale to some of its own products, including its "Real Tone" photo filters (designed to work better with darker skin tones) and its image search results.
© 2023 Korea Portal, All rights reserved. Do not reproduce without permission.