Google's Near Me Mode Will Let Users 'Ctrl+F' Using Their Camera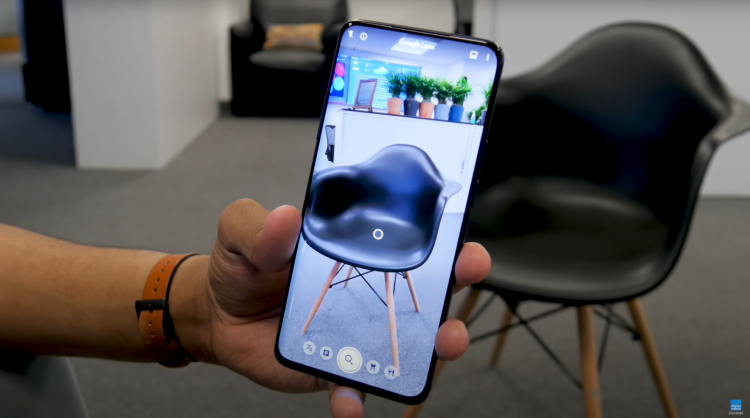 New enhancements are coming to Google's Lens multisearch tool that lets users conduct a search much easier using simply an image and a few words. The announcement was made by Google's senior vice president Prabhakar Raghavan during Google I/O.
Using the new "near me" mode, users can take a photo of an object and then find results locally. A specific example given by Raghavan was, by taking a photo of a dish and searching for restaurants that serves that specific meal, Google will display a list of the relevant restaurants near your location.
READ: Google Announces The Pixel 6A Equipped With Their Tensor Chipset
Google automatically scans similar photos from websites, including posts made by reviewers, and then matches them to the image you uploaded. The mode will be available in English during release and more languages will be added "over time".
The search giant is also rolling out a feature called scene exploration. For that mode, users will be able to pan their camera and enter a general search phrase about the objects on their screen. Raghavan explained this one by citing a scenario of finding a nut-free chocolate bar in a supermarket.
In practice, users should be able to scan a shelf of chocolate bars, and while doing so, overlays that provide "helpful insights" will appear on the screen, such as reviews about each object. Put simply, the senior vice president described it as: "This is like having a supercharged Ctrl+F for the world around you."
READ: Google Acquired A MicroLED Display Company That Could Make AR Headsets Better
When multisearch first rolled out last April, its primary purpose was intended for shopping and finding instructions. Taking a screenshot or picture of a dress you like and then typing in a color will then show a list of results with similar-looking dresses in that color. In another scenario, taking a photo of a specific plant and typing "care instructions" will bring up relevant guides and information.
During its release, Google's director of product management Lou Wang hinted that Google's multisearch feature can be used for a lot more situations, with additional functionality on the way. You can try out multisearch now on the Google app for Android or iOS.
© 2023 Korea Portal, All rights reserved. Do not reproduce without permission.