K-Pop Fans Angered As NCT's Johnny Faces Racism At The 2022 Met Gala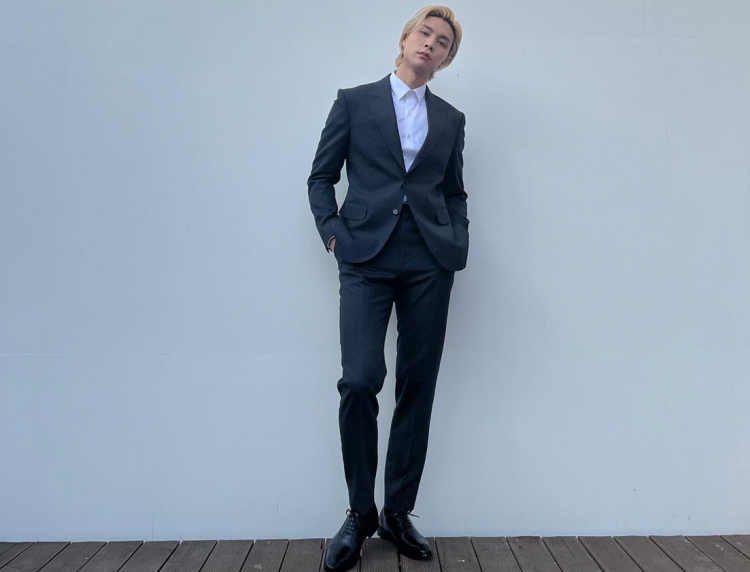 NCTzens' (NCT's fandom) initial excitement quickly turned into disgust as Johnny faced racism at the Met Ball.
Previously, NCT's Johnny predicted that he would be a part of the Metropolitan Museum of Art's Costume Institute's 2022 Met Gala (aka the Met Ball) in 2019.
What a day for fashion#johnnysfashionevaluation #MetGala ?#CHICAGO#NEOCITYinCHICAGO#JOHNNYinCHICAGO#WE_ARE_SUPERHUMAN#NCT127_SUPERHUMAN#SUPERHUMAN#NEOCITYinUSA #NCT127inUSA #NCT127 #NCT pic.twitter.com/szCgdvKxyF — NCT 127 (@NCTsmtown_127) May 8, 2019
His prediction turned into a reality as he now joins EXO's Lay, PSY, Rain, and Super Junior's Siwon as the fifth male K-Pop idol to grace the prestigious event. But instead of seamlessly celebrating his achievement, Johnny was unfortunately attacked with racism.
As expected, NCT's Johnny arrived at The 2022 Met Gala with style and class. Seeing this, the paparazzi asked the K-Pop idol to pose for them. As the event was noisy due to the huge crowd, it was impossible to hear what people were saying. But unlike his peers, one paparazzi showed his impatience in a tasteless manner.
Initially asking NCT's Johnny to face him to get a shot, a certain member of the paparazzi became upset when the K-Pop idol failed to hear his request. The paparazzi initially remarked, "Johnny Suh, over here! On this side, please!"
After NCT's Johnny failed to follow his directions, the paparazzi muttered "He doesn't understand a word I'm saying" alongside a cuss. Assuming that NCT's Johnny was not following his direction because he did not understand was a horrible display of racism, given the fact that Johnny is fluent in English as the K-Pop idol is from Chicago.
Like im gonna need the name of this man to get his job taken from him im being serious, how's he allowed to work in the industry and have enough confidence to say this straight up ?? pic.twitter.com/0W97pfIl3H — nr (@214yongss) May 2, 2022
As expected, videos regarding the racist remark went viral on both Twitter and TikTok. Notably, the original poster of the clip was able to identify the paparazzi as Erwyn Diaz.
READ: IG Royalty: K-Pop Boy Groups Who Are The All-Time Kings Of Instagram
Fans were not happy at the display of racism NCT's Johnny faced at the Met Gala. But hopefully, the K-Pop idol was able to meet fans and other celebrities which in turn made his appearance worth it.
© 2023 Korea Portal, All rights reserved. Do not reproduce without permission.
Tags:
kwave
,
kwave news
,
kwave updates
,
Kpop
,
kpop news
,
Kpop updates
,
US
,
US news
,
US updates
,
U.S.
,
U.S. news
,
U.S. updates
,
Metropolitan Museum of Art's Costume Institute's 2022 Met Gala
,
Metropolitan Museum of Art's Costume Institute's 2022 Met Gala news
,
Metropolitan Museum of Art's Costume Institute's 2022 Met Gala updates
,
Met Ball
,
Met Ball news
,
Met Ball updates
,
2022 Met Ball
,
Met Ball 2022
,
met gala
,
Met Gala news
,
Met Gala updates
,
Met Gala 2022
,
2022 Met Gala
,
SM
,
SM artists
,
SM Entertainment
,
SM Entertainment artists
,
SM Entertainment news
,
SM Entertainment updates
,
SM Entertainment NCT
,
SM Entertainment NCT Johnny
,
SM Entertainment Johnny
,
NCT
,
NCT news
,
NCT updates
,
NCT Johnny
,
NCT Johnny news
,
NCT Johnny updates
,
Johnny
,
Johnny news
,
Johnny updates