Reacting To Hate Comments, Life Motto, & More, Girl's Day's Hyeri Spills The Tea With GQ Korea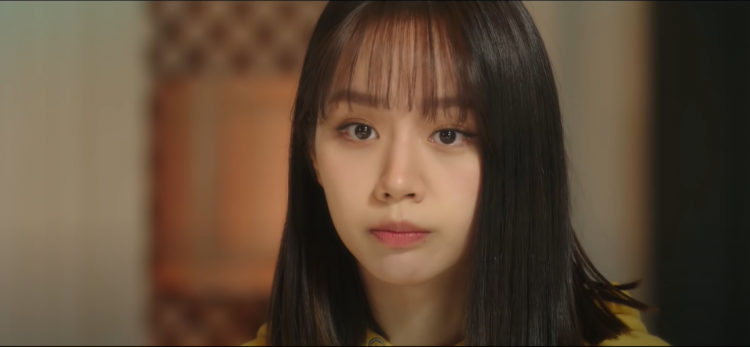 K-pop idol and current actress Girls' Day's Hyeri was recently featured in a photo shoot and interview with GQ Korea!
READ: 2PM's Junho And Girl's Day's Hyeri Are The Newest Models For Domino's Pizza Korea!
Notably, GQ Korea's theme in their recent issue is family, specifically family mottos. Girls' Day's Hyeri revealed that while her family did not have a motto, the K-pop idol's mom once told her, "Live with honesty." Connecting to this, Hyeri remembered that she once presented her life motto while she was a student; "Live life admitting the things you must."
"I still clearly remember when I presented that. I stood up in front of 40 of my classmates and read it, and I was scolded by my teacher. My classmates had all written mottos like, 'Study hard,' 'Listen to your parents,' or 'Always do your best.' When the teacher heard what I'd written, they asked me what it meant and to explain myself. So I said, 'Whenever something happens, I think it's important to acknowledge that," Girls' Day's Hyeri explained.
Furthermore, Girls' Day's Hyeri went on to look back on one of her own worries previously in 2021, expressing that she has definite boundaries between her work and her personal life. Even if there is someone she is really fond of, if they make a work-related mistake, Hyeri has to talk to them in a straightforward manner. For the actress, even if they are close, work is work.
Adding to this, Girls' Day's Hyeri shared that she regularly looks at comments online. She was then asked if they left a negative impact on her and she responded that there are more good comments than bad ones, thankfully. But when she does see something absurd, she just tells herself; "This person must really not like me," and move on.
Though Girls' Day's Hyeri admitted that there are comments that she gets hung upon. When this happens, the former K-pop idol handles it professionally, accepting it as one facet of her career.
In her final thoughts on the interview with GQ Korea, Girls' Day's Hyeri made her fans aware of her resolve as she noted that while she is acting, it is impossible to be sincere all the time. This is why Hyeri always works on her mentality. She tries her best to be always real, which reflects on-screen.
READ: Girl's Day's Hyeri, Lee Byung-Hun, & Song Kang-Ho Make Sizeable Donations To Wildfire Victims In Uljin!
Girls' Day's Hyeri happily explained, "If I'm happy, I simply believe that everyone will feel that, too."
© 2022 Korea Portal, All rights reserved. Do not reproduce without permission.
Tags:
kwave
,
kwave news
,
kwave updates
,
Kpop
,
kpop news
,
Kpop updates
,
Dream T Entertainment
,
Dream T Entertainment news
,
Dream T Entertainment updates
,
Dream T Entertainment Hyeri
,
GQ Korea
,
GQ Korea news
,
GQ Korea updates
,
GQ Korea Hyeri
,
GQ Korea Girls' Day Hyeri
,
Girl's Day Hyeri
,
Girl's Day Hyeri news
,
Girl's Day Hyeri updates
,
Hyeri
,
Hyeri news
,
Hyeri updates
,
Girl's Day Hyeri
,
Girl's Day Hyeri news
,
Girl's Day Hyeri updates
,
Girl's Day Hyeri GQ Korea
,
GQ Korea Girls' Day Hyeri