LE SSERAFIM Continues To Gain Foreign Media Attention As May 2 Debut Comes Near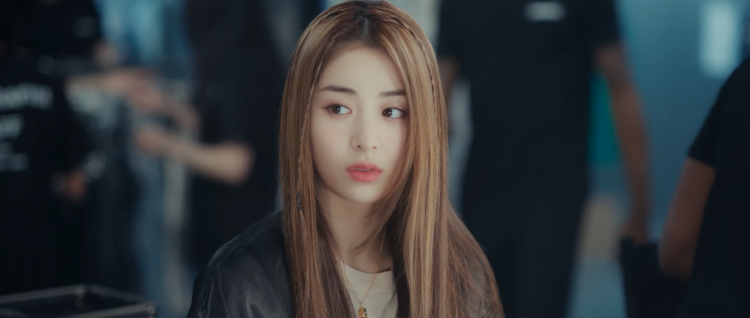 Foreign interest in HYBE's first girl group LE SSERAFIM is hot.
LE SSERAFIM, which is scheduled to debut on May 2, has been conducting pre-promotion since the 28th of last month. Starting with the release of the logo motion film, photos, and videos introducing six members, including Kim Chaewon, Sakura, Huh Yunjin, Kazuha, Kim Garam, and Hong Eunchae, and group content was released
READ: Is HYBE Oversexualizing The Members Of LE SSERAFIM? Netizens Believe So!
A famous British music magazine, NME, shared photos and videos of LE SSERAFIM and introduced it as "a group that is gathering a lot of expectations even before its debut." The South China Morning Post extolled LE SSERAFIM as "a candidate to become the next K-Pop representative girl group," and also explained the meaning of the team's name and the prominent production team, including HYBE Chairman Bang Sihyuk and creative director Kim Seong Hyun.
READ: LE SSERAFIM's Kim Garam Hating On Starship Entertainment's IVE? Find Out Here!
The Japanese media also paid attention to LE SSERAFIM's debut. Major local media reported on the 14th of last month that Kim Chaewon and Sakura signed an exclusive contract with Source Music, and the article appeared on the top page of Yahoo Japan. When Oricon published an article introducing the six members, they also mentioned praise for the visual of LE SSERAFIM members that heated up SNS.
LE SSERAFIM's sophisticated video content is also receiving explosive responses. The group's "FEARLESS SHOW" uploaded to the HYBE Labels YouTube channel at 0 o'clock on the 11th surpassed 1 million views within 7 hours of its release, followed by 2 million views within 15 hours and 30 minutes. Fans praised LE SSERAFIM's perfect visual combination on social media and shared their impressions that the confident and dignified feel of the group makes it more attractive.
READ: Fans Are Divided Over LE SSERAFIM Chaewon's 'Overly Sexy' Introduction Teaser
LE SSERAFIM will release its first mini-album "FEARLESS" on May 2nd and is scheduled to hold a fan showcase at 8 PM on the same day. After successfully completing the pre-promotion, LE SSERAFIM plans to start promoting its debut album in the future.
© 2022 Korea Portal, All rights reserved. Do not reproduce without permission.