Fans Are Divided Over LE SSERAFIM Chaewon's 'Overly Sexy' Introduction Teaser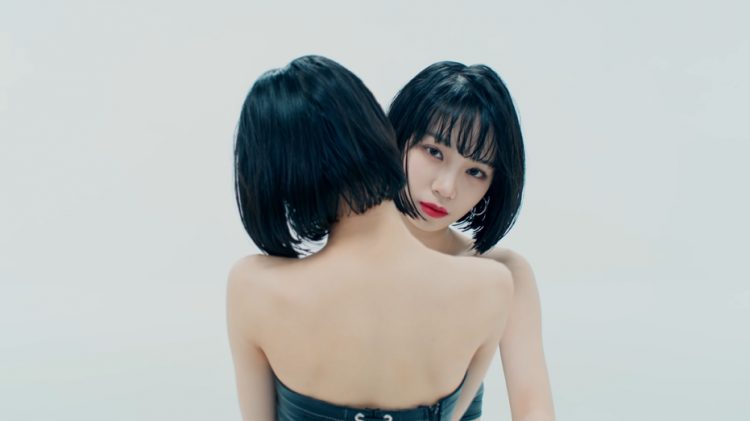 The video released before Kim Chaewon's debut with LE SSERAFIM shocked fans in several ways.
While the debut video of LE SSERAFIM member Kim Chaewon received love from fans, some are quite a little embarrassed by the idol's new "revealing" style.
Kim Chaewon was introduced as the fourth member of LE SSERAFIM through the YouTube channel of HYBE Labels. She will be serving as the leader of LE SSERAFIM.
At the same time as the announcement of Kim Chaewon as the fourth member of LE SSERAFIM, her profile picture and her debut teaser video were posted. In her profile picture, she showed a bold and chic visual, while at the same time, she showed a sexy and confident charm in the video.
When Kim Chaewon's video was released, some fans could not hide their embarrassment. This is because Kim Chaewon, who was loved for her cute, fresh, and lively charm when she was active as IZ*ONE in the past, changed 180 degrees.
While walking in her bra top and fishnet stockings, her unconventional exposure continued, revealing her legs in her dress. Some fans are puzzled by Kim Chaewon's sexy charm, which she couldn't show at the time of her IZ*ONE activities.
Of course, IZ*ONE's Kim Chaewon and LE SSERAFIM's Kim Chaewon are inevitably different. Fans who were expecting Kim Chaewon from IZ*ONE may be a little disappointed.
However, because of the 180-degree transformation of Kim Chaewon, some fans expressed their shock saying, "I waited a year, but it is shocking", "It is too sensational", "Excessive exposure", etc.
While fans are divided over the released video of Kim Chaewon, attention is focused on whether the concept of Kim Chaewon, who will make her debut as the leader of LE SSERAFIM, is sexy.
READ: HYBE Officially Responds To Bullying Accusations Against LE SSERAFIM's Kim Garam!
Meanwhile, the girl group LE SSERAFIM, launched in cooperation with HYBE and Source Music, is scheduled to debut in May. The currently revealed members are Miyawaki Sakura, Kim Garam, Hong Eunchae, and Kim Chaewon.
© 2023 Korea Portal, All rights reserved. Do not reproduce without permission.