LE SSERAFIM's Kim Garam Hating On Starship Entertainment's IVE? Find Out Here!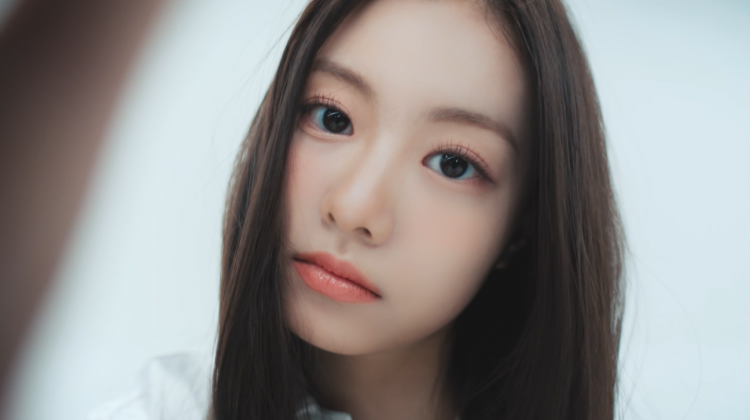 Is LE SSERAFIM's Kim Garam toxic? Some netizens and K-pop fans believe so.
While in the middle of allegations of school bullying, underage smoking, and underage drinking, LE SSERAFIM member Kim Garam, and her friend are being accused of trash-talking Starship Entertainment's IVE during the soon-to-be K-pop idol's pre-debut days.
READ: HYBE Officially Responds To Bullying Accusations Against LE SSERAFIM's Kim Garam!
On the 6th of April, it was reported that LE SSERAFIM's Kim Garam and her friends wrote and drew on a chalkboard about her K-pop girl group's upcoming debut and how the soon-to-be K-pop idol as part of the girl group's line-up.
wait so Garam and her friends fr hate IVE the board from another angle. this was all before the group got revealed. also means she DID make sexual comments towards V https://t.co/rtiQ2qmG15 pic.twitter.com/uQui5sOSS1 — zzz (@snwddd2) April 6, 2022
Adding to this, the chalkboard had a diss directed towards IVE, reading, "IVE down, LE SSERAFIM up!" Notably, the students were saying that LE SSERAFIM would overcome IVE, but in what context, it was not explained.
READ: Netizens & K-Pop Fans Praise IVE's Jang Wonyoung In Recent 'LOVE DIVE' Comeback!
Furthermore, on the other side of the board, the students congratulated Kim Garam for debuting in HYBE's upcoming K-pop girl group LE SSERAFIM alongside former IZ*ONE members Kim Chaewon and Sakura.
Netizens who are claiming to be classmates with LE SSERAFIM's Kim Garam noted that she dislikes Jang Wonyoung and has spread negative comments regarding the IVE member in the past. The upcoming K-pop idol also allegedly commented on fellow member Sakura by calling her a plastic surgery monster.
Netizens and K-pop fans find this problematic as Kim Garam is going to debut in HYBE's upcoming K-pop group with Sakura. It should also be known that Sakura is good friends with IVE's Jang Wonyoung as both are former members of IZ*ONE.
READ: Fans Are Divided Over LE SSERAFIM Chaewon's 'Overly Sexy' Introduction Teaser
Stay tuned for more news and updates regarding LE SSERAFIM and other K-pop artists!
© 2023 Korea Portal, All rights reserved. Do not reproduce without permission.
Tags:
kwave
,
kwave news
,
kwave updates
,
Kpop
,
kpop news
,
Kpop updates
,
HYBE
,
HYBE artists
,
HYBE LE SSERAFIM
,
HYBE Labels LE SSERAFIM
,
HYBE Labels
,
LE SSERAFIM
,
LE SSERAFIM news
,
LE SSERAFIM updates
,
LE SSERAFIM Kim Garam
,
LE SSERAFIM Kim Garam news
,
LE SSERAFIM Kim Garam updates
,
Kim Garam
,
Kim Garam news
,
Kim Garam updates
,
IVE
,
IVE news
,
IVE updates
,
IVE Wonyoung
,
IVE Wonyoung news
,
IVE Wonyoung updates
,
IVE Jang Wonyoung
,
IVE Jang Wonyoung news
,
IVE Jang Wonyoung updates
,
Jang Wonyoung
,
Jang Wonyoung news
,
Jang Wonyoung updates
,
Wonyoung
,
Wonyoung news
,
Wonyoung updates