Kep1er Members Addresses Comments On Being On 'Queendom 2' Due To Being 'Mnet's Daughters'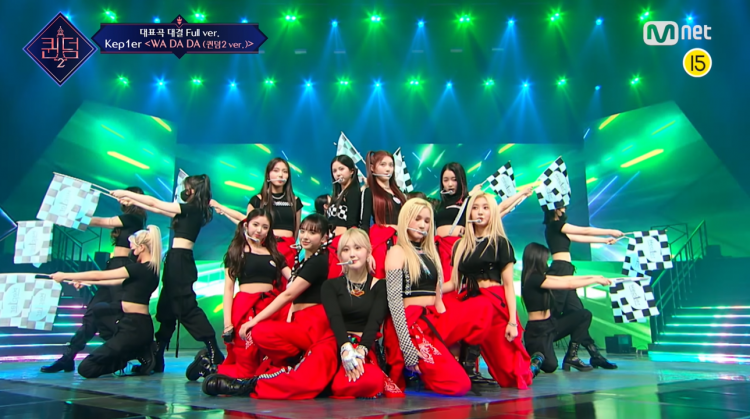 Mnet's "Queendom 2" is currently starring the K-pop artists Hyolyn, VIVIZ, WJSN, Brave Girls, LOONA, and of course Kep1er, the youngest among the bunch. Notably, in the second episode of the program, the Kep1er members read a comment from a netizen, calling them "Mnet's daughters."
READ: Netizens Not Happy With Viviz & Kep1er's Scene On Mnet's 'Queendom 2'!
"Kep1er is one of the many daughters of Mnet. It was very likely that they would appear on the show but people might question that they're pushing for Kep1er too much. They're rookies who just debuted so I thought they wouldn't come out, but they're really in the lineup," the Netizen commented.
Kep1er 's Dayeon admitted that the rumors began because Kep1er was formed from "Girls Planet 999" which aired on Mnet. Furthermore, their labels Swing Entertainment and Wake One Entertainment, are subsidiaries of CJ ENM which also has Mnet under them.
Evidently, the members of Kep1er were worried that viewers might think that they got preferential treatment. Kep1er's Mashiro explained, "I knew someone would say this. That's what we were worried about," Kep1er's Mashiro commented.
Kep1er's Yujin went on to add that the members accept that their comments aren't going to be enough to convince netizens. Due to this, a behind-the-scenes meeting between the Kep1er members and the staff of "Queendom 2" was revealed.
READ: A Grand Entrance: 'Queendom 2' Premiere Achieves Higher Ratings Than Mnet's 'Queendom 1' & 'Kingdom'!
The staff of "Queendom 2" expressed that they chose Kep1er as one of the K-pop contestants due to their successful debut and not de to nepotism or favoritism.
But instead of reacting negatively, Kep1er wants to prove that they are not "Mnet's daughters" and that they have what it takes to compete with their K-pop seniors. This means that netizens and K-pop fans can expect Kep1er to work extra hard to prove they deserve their spot.
© 2023 Korea Portal, All rights reserved. Do not reproduce without permission.
Tags:
kwave
,
kwave news
,
kwave updates
,
Kpop
,
kpop news
,
Kpop updates
,
Mnet
,
mnet news
,
mnet updates
,
Mnet Queendom
,
Mnet Queendom news
,
Mnet Queendom updates
,
Mnet Queendom 2
,
Mnet Queendom 2 news
,
Mnet Queendom 2 updates
,
Queendom
,
Queendom news
,
Queendom updates
,
Queendom 2
,
Queendom 2 news
,
Queendom 2 updates
,
Kep1er
,
Kep1er news
,
Kep1er updates
,
Kep1er members
,
Kep1er Queendom
,
Kep1er Queendom 2
,
Queendom Kep1er
,
Queendom 2 Kep1er
,
CJ ENM
,
CJ ENM news
,
CJ ENM updates
,
CJ ENM Kep1er
,
WAKE ONE Entertainment
,
WAKE ONE Entertainment news
,
WAKE ONE Entertainment updates
,
Wake One Entertainment Kep1er
,
swing entertainment
,
swing entertainment news
,
swing entertainment updates
,
Swing Entertainment Kep1er