Netizens Not Happy With Viviz & Kep1er's Scene On Mnet's 'Queendom 2'!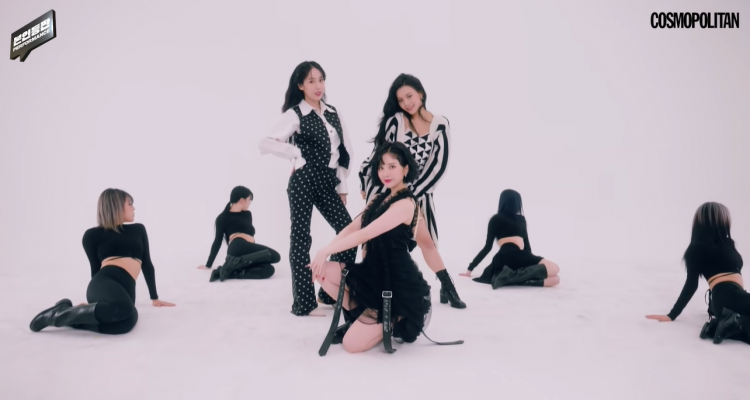 On the 7th of April episode of Mnet's "Queendom 2," the scores of the first performance of the K-pop artists were shown. The members of LOONA, who could not perform due to COVID 19, were not given a score.
READ: A Grand Entrance: 'Queendom 2' Premiere Achieves Higher Ratings Than Mnet's 'Queendom 1' & 'Kingdom'!
Notably, In the "Queendom 2" episode, competing groups ranked each other either above or below themselves. Though the K-pop artists were given the option not to vote for any other competing group above them, artists had to vote to place a competitor below themselves.
The K-pop artists voted as follows. WJSN, aka Cosmic Girls, went on to vote for Kep1er, who in turn voted for Viviz. Furthermore, Hyolyn and Brave Girls also added votes towards Viviz.
With this, Kep1er voted for VIVIZ, apologizing to the K-pop group when they voted. Yujin, Kep1er's leader, revealed that she thought VIVIZ did great but, after seeing the performance of Hyolyn, chose to vote for the three-member K-pop girl group.
READ: Mnet's 'Queendom 2' Is The Most Highly-Anticipated Non-Drama TV Shows Prior To Its Premiere!
"I'm not sure if they meant they didn't consider the other groups, or if Kep1er really meant we were below them," Viviz's SinB stated. After this, the members of Viviz looked uncomfortable when the other groups picked them as beneath them.
VIVIZ's SinB added that she was really upset, questioning why they were chosen. The K-pop idol even noted that if she would say more things, she would curse.
After all the scores were tallied, it was revealed that Hyolyn placed first, followed by WJSN, Viviz, Kep1er, and Brave Girls.
Viewers were not happy as they believe that Viviz was treated unfairly compared to the other K-pop artists. Some netizens defended Kep1er by noting that since the K-pop girl group are just rookies, they still can not properly explain themselves.
© 2023 Korea Portal, All rights reserved. Do not reproduce without permission.