Youngjae Hilariously Calls Out Fellow GOT7 Member, Prompting A Response From Jay B & BamBam!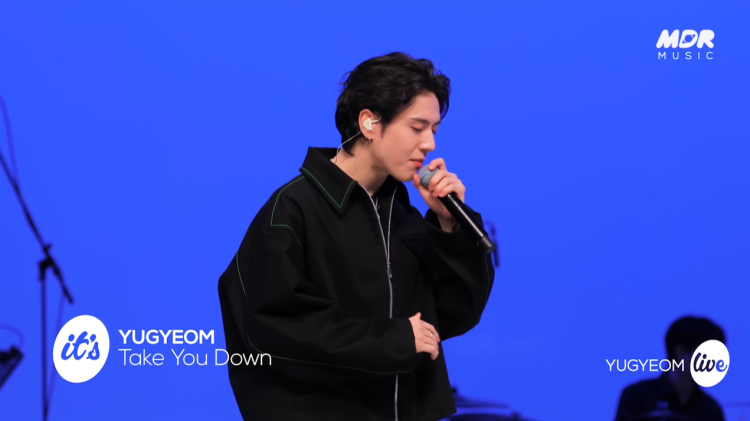 Just recently, K-pop stars Youngjae and Yugyeom reunited on MBC FM4U's radio program "Best Friend" as Youngjae is the DJ of the show and Yugyeon was featured as a guest, to the delight of netizens and Ahgases (the fandom name of GOT7).
READ: GOT7 Yugyeom's Comeback Confirmed With New Single 'Take You Down'
In the episode, Youngjae admitted that he was one of the first to listen to Yugyeom's "Take You Down." This comes as no surprise as the members of the K-pop boy group are immensely close with one another.
GOT7's Youngjae noted, "When I first heard Yugyeom's song, I liked it and asked when it was coming out."
But though GOT7's Youngjae revealed that although Yugyeom had shared all details of the release with him, the K-pop idol kept quiet, not dropping any spoilers. This is when Ahagses believed that the K-pop idol called out another GOT7 member.
"Even if someone tells me, I keep quiet. I'm not like some member who tiptoes around and leaks spoilers," GOT7's Youngjae added.
Not long after, a fan of the K-pop group reposted the episode clip on Twitter, and a couple of days later, GOT7's leader Jay B responded. The K-pop leader noted that it could not be him that Youngjae and Yugyeom were referring to.
READ: GOT7's Jay B To Participate In 'Crazy Love' OST With 'Dive into you'
"It's not me... Don't you think it's my mortal enemy...? ㅎ," GOT7's Jay B responded.
오늘도 언급된 어떤 멤버 (거친 생각과.....#영재 #youngjae #유겸 #YUGYEOM #JAYB @GOTYJ_Ars_Vita @mbcbf_ever pic.twitter.com/70RII54KPK — 퉤ㅌㄹ (@333yj_) March 31, 2022
READ: GOT7's BamBam To Perform Unreleased Song On The Warriors & Lakers Game Halftime Show!
Ahgases, being one of the best detectives in the industry, knew that GOT7's Jay B was targeting BamBam, naming him as his 'mortal enemy'. Thus, Ahgases went on to tag BamBam. BamBam, GOT7's "Spoiler King," then replied with an adorable GIF.
© 2023 Korea Portal, All rights reserved. Do not reproduce without permission.
Tags:
kwave
,
kwave news
,
kwave updates
,
Kpop
,
kpop news
,
Kpop updates
,
GOT7
,
GOT7 News
,
GOT7 UPdates
,
GOT7 members
,
got7 youngjae
,
GOT7 Youngjae news
,
GOT7 Youngjae updates
,
youngjae
,
Youngjae news
,
Youngjae updates
,
GOT7 Yugyeom
,
GOT7 Yugyeom news
,
GOT7 Yugyeom updates
,
yugyeom
,
Yugyeom news
,
Yugyeom updates
,
got7 jay b
,
GOT7 Jay B news
,
GOT7 Jay B updates
,
Jay B
,
Jay B news
,
jay b updates
,
got7 bambam
,
GOT7 BamBam news
,
GOT7 BamBam updates
,
bambam
,
bambam news
,
bambam updates
,
FM4U Best Friend
,
FM4U
,
Best Friend