Spoiler King Strikes Again: BamBam Denies GOT7 Comeback, Yet Drops More Spoilers!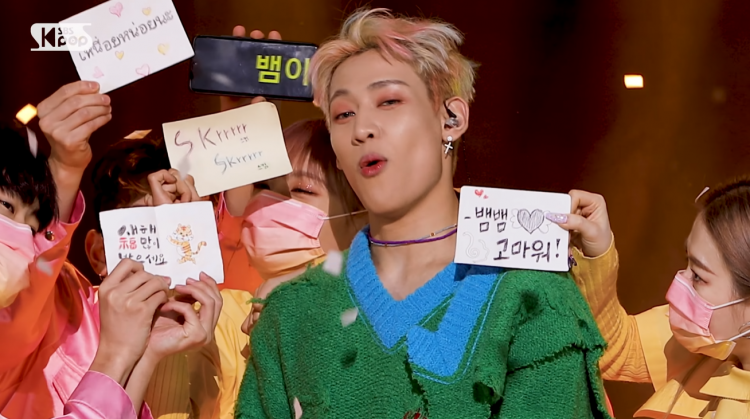 GOT7′s BamBam recently had an online fan meeting using the LiveOnePick VCE. Once again, K-pop fans asked about GOT7's comeback and BamBam may have slipped up again.
READ: Is GOT7 Making A Comeback Soon? Mark Addresses BamBam's Recent Spoiler!
Just recently, GOT7's Mark Tuan was attacked with allegations that he did not notify the GOT7 members on his return to South Korea. But beyond this, Ahgases (the fandom name of GOT7) believed that the K-pop boy group's comeback is imminent due to Mark's return.
Notably, one Ahgase revealed their conversation with GOT7's BamBam and the idol once again talked about the comeback. BamBam tried to deny that GOT7 was having a comeback. But a K-pop fan noted that they are waiting for GOT7's return .
Due to this, BamBam responded, "Comeback who? Who said we'll come back? No, we don't."
READ: Hints Of A Return: Ahgases Gather 'Proof' Of GOT7's Rumored 2022 Comeback!
Furthermore, during the virtual fanmeeting, GOT7's BamBam also claimed that Mark is here only for personal reasons rather than GOT7. But fans of the K-pop boy group do not believe it.
As per BamBam, Mark just visited Korea and it's not related to the group. Hearing this, fans called out BamBam for being sus. Nervously, the GOT7 member responded "Ayyy. Please don't ask me."
BamBam's story remained accurate though as when asked about Mark, the GOT7 member claimed that he might not even be able to meet up with him. "No, I haven't met Mark. He's going to be out of quarantine tomorrow! I'm not sure if I will meet him or not because I might be finishing my work late at night," GOT7's BamBam shared.
Adding to this, GOT7's BamBam also shared that all seven members are currently in Korea. Though, he claimed that Mark and Jackson Wang are in Korea for personal reasons. But, BamBam previously said that if Mark and Jackson return to Korea, it will guaranteed a GOT7 comeback.
Thus, the Spoiler King strikes again as although BamBam attempted to cover up his initial slip up, it seems like he further solidified a GOT7 comeback!
© 2023 Korea Portal, All rights reserved. Do not reproduce without permission.
Tags:
kwave
,
kwave news
,
kwave updates
,
Kpop
,
kpop news
,
Kpop updates
,
GOT7
,
GOT7 News
,
GOT7 UPdates
,
GOT7 return
,
GOT7 comeback
,
got7 bambam
,
GOT7 BamBam news
,
GOT7 BamBam updates
,
GOT7 BamBam spoiler
,
bambam
,
bambam news
,
bambam updates
,
BamBam spoiler
,
BamBam spoiler king
,
GOT7 BamBam spoiler king
,
spoiler king