Joe Budden Garners Hate As He Expresses Distaste Towards BTS, Also Calling The K-Pop Group Chinese!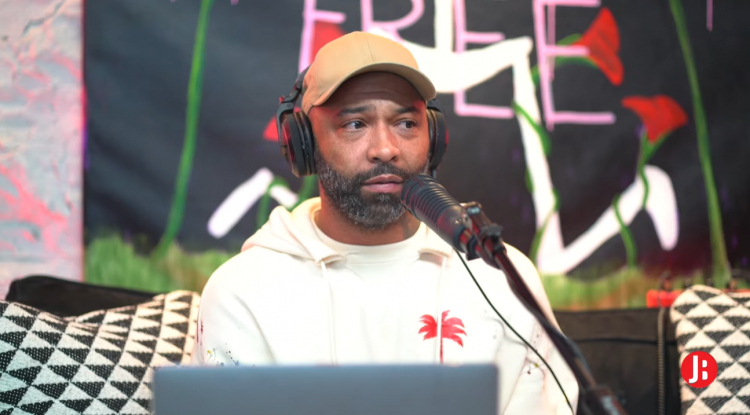 Joe Budden, a former rapper, has garnered hate from netizens due to his hateful and racist comments towards BTS after the K-pop group's performance at the 64th GRAMMYs!
READ: BTS's V Reveals What He Said To Olivia Rodrigo During Their Viral 2022 GRAMMYs Moment Together!
On the 6th of April, a new episode of Joe Budden's podcast entitled "The Joe Budden Podcast" was uploaded on YouTube and Budden talked about the 2022 GRAMMY Awards. He revealed his hatred toward the K-pop superstars BTS.
When Ice and Ish, Joe Budden's co-hosts, told him he was getting out of hand and asked why he hated BTS, Budden asked if he needed a reason to hate the K-pop group. Ice and Ish told him that the music of BTS was actually good. Hearing this, Joe Budden further noted his hate towards BTS, even mistakenly calling them Chinese.
"I don't want to hear that s**t. I don't want to see them dance moves. I don't want to see you come down from the sky in a little umbrella. I don't want to see your four f***ing codies come from the audience and then link up like Voltron to do all of the 98 Degrees moves. I don't want to see none of that s**t. I don't want to see it. I know they big, I know it's China, I don't want to see it," Joe Budden noted.
When Ice and Ish corrected Joe Budden that BTS was actually from South Korea, Joe Budden called them Korean NSYNC. The former rapper even wondered why people can not hate popular music acts without giving a reason why.
Joe Budden then asked, "Why do y'all think that because a group is big or an act is big, and they're talented that you can't hate them?"
When ARMYs, the fandom name of BTS, found out about what Joe Budden said, they went on social media to express their distaste towards the former rapper. After seeing this, Joe Budden also took to social media to further expresses his hate towards the K-pop boy group.
Like ima get bullied outta my music opinion lol https://t.co/qsDlTeLZpQ — Joe Budden (@JoeBudden) April 6, 2022
READ: BTS Jimin, Girls' Generation's Taeyeon, TWICE's Jihyo, & More, The Most Outstanding Vocalists in K-pop!
Notably, Joe Budden's comments towards BTS are revered as being out of hand and inappropriate.
© 2023 Korea Portal, All rights reserved. Do not reproduce without permission.
Tags:
US
,
US news
,
US updates
,
U.S.
,
U.S. news
,
U.S. updates
,
Joe Budden
,
Joe Budden news
,
Joe Budden updates
,
BTS Joe Budden
,
Joe Budden BTS
,
Joe Budden and BTS
,
BTS and Joe Budden
,
kwave
,
kwave news
,
kwave updates
,
Kpop
,
kpop news
,
Kpop updates
,
HYBE
,
HYBE artists
,
HYBE BTS
,
HYBE Labels
,
HYBE Labels news
,
HYBE Labels updates
,
HYBE Labels BTS
,
BTS
,
bts news
,
BTS Updates